Why I love my Simple bank account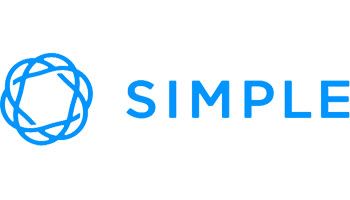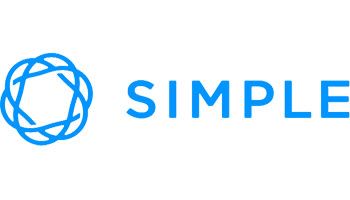 Update: 1/1/2022: Updating this post to share that Simple shut down operations May 2021. Existing users were moved to BBVA and, surprisingly, BBVA also shut down operations and anyone who was left was moved to PNC Bank. I'll miss Simple.
Everyone banks online, so what makes Simple different than any other bank with an online presence? For one, it's simple.
Simple is a technology oriented bank from Portland, Oregon. I first heard about them when they sponsored the Portland Timbers and became their official online banking partner. As a Timbers fan and one who is curious about different online banking options, I checked out their website.  I have to admit, the video on the home page gave me the feels and played a small role in wanting to open an account with them. I opened my Simple account a little less than a year ago after months waiting for my invitation and immediately fell in love with it. Simple has a ton of features that appealed to me personally and I'm sure many of you will find them appealing as well.
No Branches
A lot of my friends that have accounts at brick and mortar banks like Chase or Wells Fargo think they have an online bank because they offer an app and online banking functions. That's not what an online bank is.
Simple is truly an online bank. No brick and mortar locations. No tellers. No Simple branded ATMs. That being said, no branches can be a good thing.
Personally, I hardly go to a physical bank location. Need to deposit checks? Simple has mobile photo check deposits. Need to talk to someone? Simple's customer service is downright awesome. You can call their number and talk to an actual person. Or, you can chat with a customer service representative that answers your questions quickly and completely. They even respond with gifs and memes!
No Fees
Having the same Chase bank account since high school that was linked to my mom's, I never really encountered any fees at banks. After doing some research, however, I saw that many banks charge you some ridiculous fees!
Low balance? FEE! Don't have direct deposit set up? FEE! Haven't used your card 20 or more times this month? FEE!
Simple charges no fees to have an account. You open an account, activate your card, and you're good to go. Not having to worry about spending or deposit limits is great. It's nice knowing you have a financial institution on your side.
Awesome Card
No lie, my Simple debit card is pretty sweet. The card is completely white and it now includes EMV Chip and Pin technology.
Surcharge-Free ATMs
Although there are no Simple ATMs, there are many ATMs within the STARsf® network that are located in stores like Costco, Safeway, Target, and Walgreens.
Simple customers can also use BBVA Compass ATMs free of charge.
Fee-free ATMs can be found here.
Functional Budgeting Tool
What really sets Simple apart from any bank is its unique saving and budgeting tools. Creating saving goals have never been so effective for me personally. Customers have the ability to create a goal, set a target date and Simple will start subtracting a certain amount from the amount you have "Available" into your "Goals."
A really cool feature is that when you open your Simple app and log in, you aren't shown your "Current Balance." Rather, you're shown your "Safe-to-Spend" balance, which subtracts the amount of money in your goals from the total amount of money in your account.
This provides customers with a realistic amount of how much money they have available to spend without eating into their goals. This is helped my tremendously when saving for bills, birthday gifts and other things I don't necessarily have the money to buy right away.
Other Useful Features
Free Checks
Simple does not provide your typical checkbook to customers. Instead, customers can log into their account, fill out the required information like Address, Payee, and Amount and Simple will mail it out for you. This is a convenience for some since they won't have to worry about stamps or dropping off mail, but it may inconvenience those who attach bills or invoices with their checks.
Peer-to-Peer Payments, Bill Pay and External Transfers

Sending money from one Simple customer to another can be done easily within the app.
Customers can also set up Payees to pay bills online like rent, utilities and subscriptions.
Finally, Simple customers can transfer money to and from different banks for free via ACH. It is important to note, if you plan on depositing cash, the easiest way to deposit it into your Simple account is depositing it into a brick and mortar bank, then making a transfer. This can be a major inconvenience if you are consistently depositing cash into your account, but if most of your money is deposits via mobile check deposit or direct deposit, this shouldn't be a deal breaker.
 Overall
Pros
Powerful budgeting and saving tools
Sleek looking debit card (with Chip and Pin!)
Great customer service
Incentivizes saving money
Cons
No paper checkbooks
Depositing cash can be a hassle
Check deposits made via app take at least two days to show up in account
Personally, the pros outweigh the cons. I love how the card looks (although it may be replaced by my Coin soon), making goals and actually completing them is extremely fulfilling and knowing how much money I have that is safe to spend ensures I always have money in my account and I don't eat into any of my goals. I like what Simple is doing and hope it keeps getting better.
If you want to check Simple out and maybe even open an account, do so by clicking here!