Best gifts for overworked accountants who just want to feel something between client calls
It started as a joke but felt too real to not exist.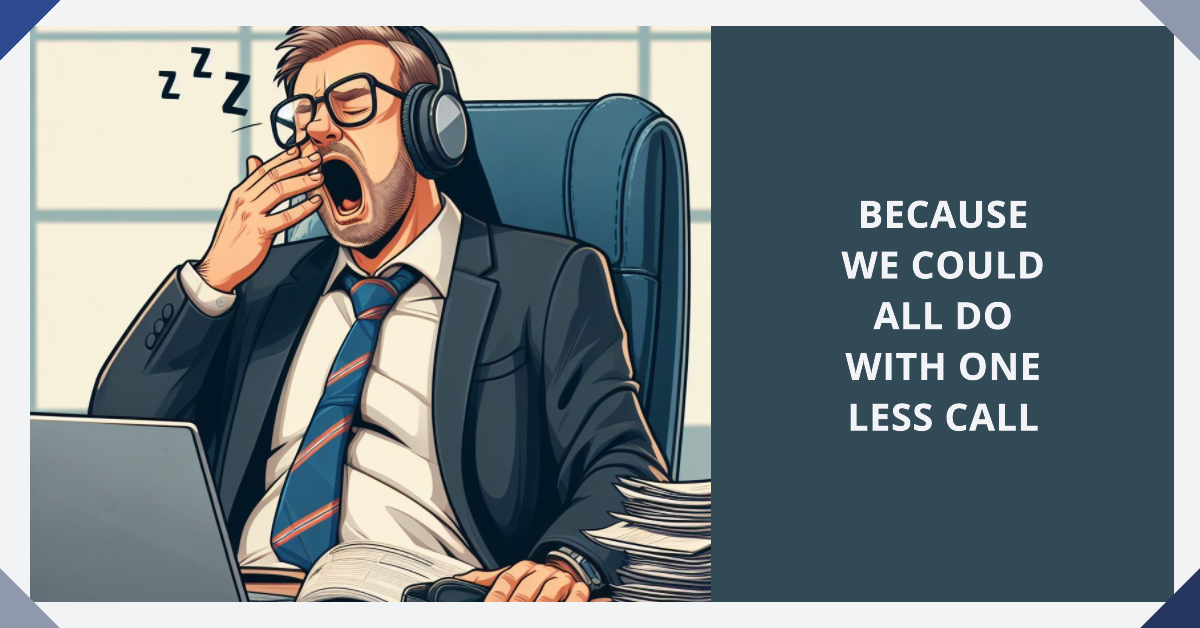 If you have friends or loved ones that are accountants, this list is for you. If it seems like things are all over the place, it's because most weeks, so am I.
Noise-cancelling headphones to block out the world before your next call
Take you your pick. I'm a fan of the Bose QuietComfort headphones because they feel the comfiest on my ears.
Bose QuietComfort 45 Wireless Bluetooth Noise Cancelling Headphones: these are my go-to. They fit comfortably, noise cancelling is great and I can wear them for hours
Sony WH-1000XM5: Sony always has some weird names. These are the latest and also offer great noise cancelling and comfort.
Apple AirPods Max: for those who want to stick in the Apple ecosystem and not have to deal with the traditional bluetooth pairing process. Bulky and expensive, but comfortable and have some of the best transparency modes out there
High-quality speakers to blast some tunes before your next call
I'm a big fan of Sonos speakers. While pricey, they provide a seamless whole home audio experience so the angsty tunes I'm listening to follow me around the house.
A mechanical keyboard for those pings in between calls
Have you ever done a typing speed test on a mechanical keyboard? It's one of the most satisfying activities you can do. The Keychron mechanical keyboard featured in my budget desk setup post. It's a gateway into the mechanical keyboard game. It's also great for those long emails and Team/Slack pings
A nice smelling hand soap
Shifting away from tech for a bit. Chances are you're heading to the bathroom between calls. Since you're already going to be washing your hands, get yourself a nice hand soap. To me, that's something that smells nice. I'm no beauty blogger but I'm a sucker for eucalyptus scents.
If you're fancy, Aesop makes fancy hand soap.
A bidet
Listen. You gotta do what you gotta do between calls so the least you could do is feel confident that you did a good job cleaning up before you rush to your next call.
We went with the Tushy and it's been great. Can't imagine life without one.
Some aromatherapy shower tablets
Maybe you just need a shower in between calls to wash away the corporate ick. Add some scented shower steamers to change it up a bit.
A nice, big water bottle to remind you to stay hydrated
I'm a Stanley fan myself but I've been seeing others carry around Owala water bottles. Similar function, just a bit cheaper. Do you need a huge tumbler? No. But if a huge tumbler that always has water helps you drink water, that's a win.
A robot vacuum so that at least the floors around the house are clean while you sit through that 4-hour workshop
Having the vacuum do its thing while I'm stuck in the office is a great nice to have. I'm still using my 4-year-old Roomba and the most recent models by Eufy do just as great and are even a bit quieter.
A lacrosse ball. You could throw it but you can step on it to stretch out your feet or roll it against your tight neck and shoulders
As a full-time chair sitter, my feet don't get a lot of movement and I also carry a lot of tension in my neck and shoulders. So there are times when I'll just roll my foot on a lacrosse ball to get a good stretch in. It hurts, but in a good way?
It's hard to explain how to use it so here's a video that shows you all you can do with a lacrosse ball.
A pull-up bar
Living in a Mexican household growing up meant closed doors were not a thing. So, I used to have a pull-up bar on my door frame during college, and when I started working it turned out to be a great way to get things moving. It's no surprise that exercise is a great way to relieve stress and get creative juices flowing, so having a pull-up bar that's readily accessible means every trip in/out of your home office is an opportunity to move.
You can also just hang from it. I've done that too. Good for decompressing your back.
A fizzy, caffeinated drink to get you through your next call
I've been on the Celsius train for a while but I also tried the Tropical Punch Zoa from Costco and it's like Hawaiian Punch for stressed adults.
A Stream Deck that lets you create a button for anything.
I already wrote about how I use the Stream Deck as a CPA and what's great is that you can customize it to do anything. Want a button to end the meeting? Easy. A button that plays a specific Spotify playlist? Done.
I have a button that takes me directly to my kiddo's daycare app so I can catch up on that day's pictures.
A Rubik's cube... or anything that presents a problem you can solve in less than 5 mins
One of my obsessions during my freshman year of college was figuring out how to solve a Rubik's cube. I figured it out and now I always have a Rubik's cube at my desk. If I'm in between calls or have a problem I'm stuck on, I just mix up the cube and start solving it. By the end, I was either late for my call because hyper-focus kicked in, or I solved it and gave my brain the little push it needed to keep working on my problem.
The classic Ember heated mug that'll help your coffee hot during all your calls
You'll get a great sip of coffee or burn your mouth - either way, you'll feel something.
Add some office decor that reminds you it's not your fault
A smart home display that'll show you pictures of reasons you're on these calls to begin with
In all seriousness, we have one of these right outside our office that cycles through photos of our kiddo. Regardless of how a call goes or how stressed we are, pictures of your kiddo when they were a blob will always make things better.
A nice notebook for your notes and doodles
I'm a sucker for good stationery and there's something about a good notebook and pen that make writing anything a better experience. Be it meeting notes, to-dos, or doodles, if you write a lot, treat yourself to a nice notebook.
My favorite are dotted notebooks and I'm a fan of Moleskine, Lechtrum and Karst.
Bonk someone.
There's literally an app called Bonk. All it does is send a notification to someone you "Bonked."
It's true. I found this from reading Installer, one of my favorite newsletters, and it's just as bonkers as it sounds.
Bonk. Bonk is the best new social network. You add friends and then "bonk" them, and every time you bonk, they get a separate notification telling them. So you can quickly take over someone's entire phone with your horrible notifications, and every time you bonk, you get haptic feedback, and the Bonk app itself is taken over by the word Bonk. The best feature (aside from every other feature) is that there is a leaderboard that tells you which of your friends has bonked the most over the past few days. The funniest feature is that the app, which is still in beta, requires iOS 17 for reasons known only to the developer and to God. It also has the best URL for an app I have personally ever seen: bonkbonkbonk.app.
Food delivery gift card/membership
We gotta eat and some days it's hard to make it to the kitchen and whip something up. A food delivery gift card/membership would be much appreciated. As a Dashpass and Instacart+ member, these services are the reason we have food on the table some days.
If any of these options seem absurd remember there's a series on YouTube that shows a pretty darn accurate account of what accountants deal with. It's funny and, for the most part, true.