Strata Lounge Auckland (AKL) Review: Kid-Friendly Airport Lounge
The Strata Lounge at Auckland Airport is a great option for families traveling with kids, offering a spacious and comfortable environment to relax and wait for your international flight.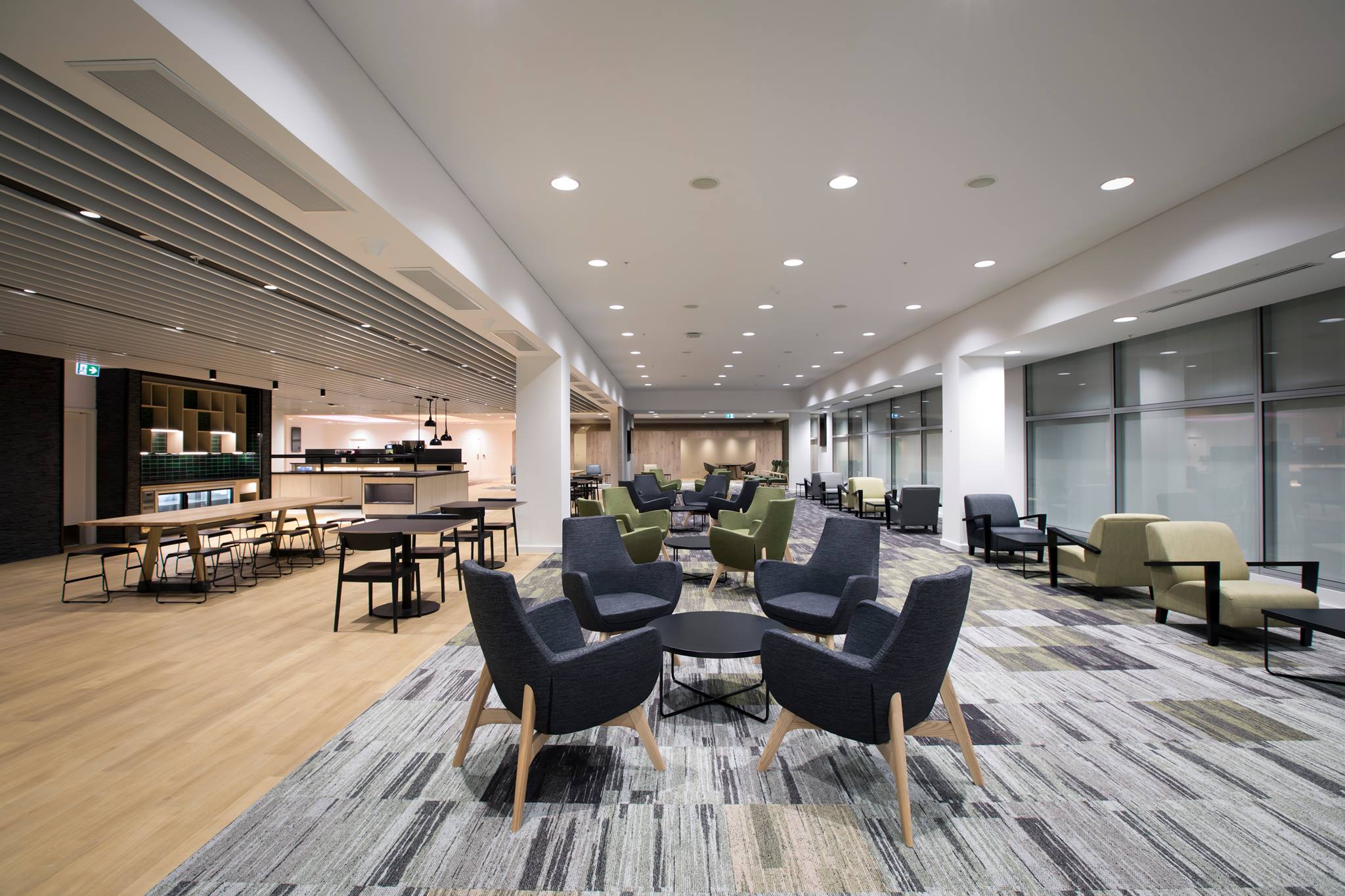 Our family visited Auckland for 5 days before heading off to Sydney to catch the Fifa Women's World Cup Final. This leg of our international trip meant it was a great opportunity to visit the Strata Lounge at Auckland Airport and man, am I glad we did. Of all the airport lounges I have visited in the US and abroad (so far), the Strata Lounge at Auckland Airport has provided the best experience, especially when traveling with children. Here's what we loved about it.
It's a big open space
Our flight to Sydney was expected to be under 4 hours, so we were grateful to find a big open space where the kiddos could get the wiggles out.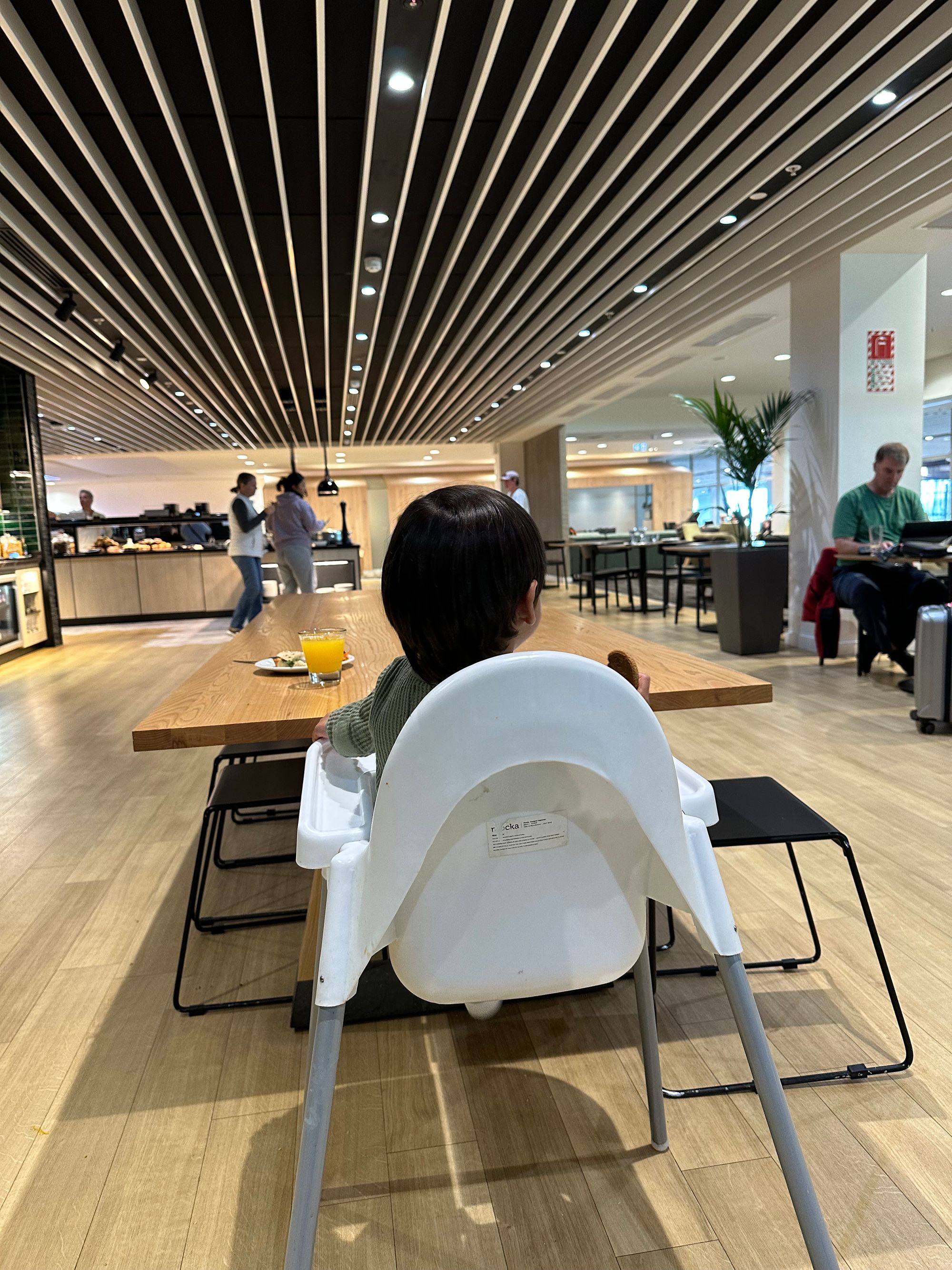 Lots of seating options for families
I was surprised at the amount of available seating options. The lounges I've visited before were geared toward business class passengers. Still, at the Strata Lounge, we found plenty of booth seating areas, large open tables (where we enjoyed a nice meal), plenty of tables for 2 folks, and seating areas of 4 chairs with an array of coffee tables.
Needless to say, no matter how you find yourself traveling through Auckland Airport, the Strata Lounge should have you covered.
Plenty of food options
The food options were actually very appetizing, even for our picky toddler. We had yummy pasta, ravioli, sushi, sandwiches, waffles and an assortment of cookies, crackers, and pastries. More than enough food to fill up the family before boarding the plane.
Attentive and kind staff
One of the things we absolutely loved about our time in Auckland was how welcoming and kid-friendly it was and that feeling didn't end at the airport. While having our meal, the staff was very attentive to our kiddo and even brought him a full-sized chocolate bar that Mom and Dad enjoyed on the plane :)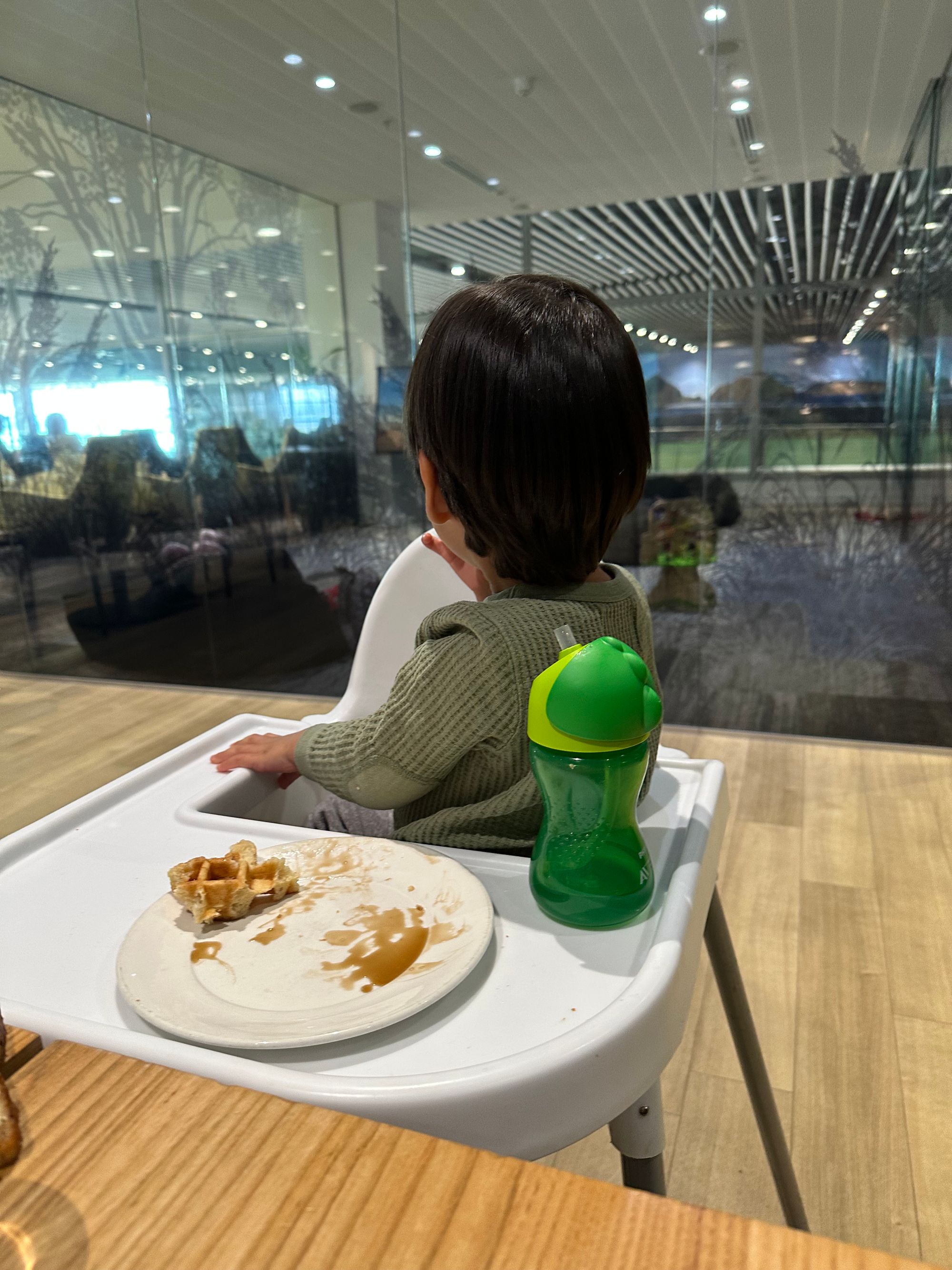 There's a dedicated kids area
This was a game-changer. An enclosed children's area with some beanbag chairs, basic toys, and a television playing kid-friendly shows. Kids could hang out on beanbags and consume content on their iPads, play with wooden toys, or with those their parents packed for them.
The kid's area is also next to multiple family restrooms, which made changing nappies and cleaning up after meal time extremely easy.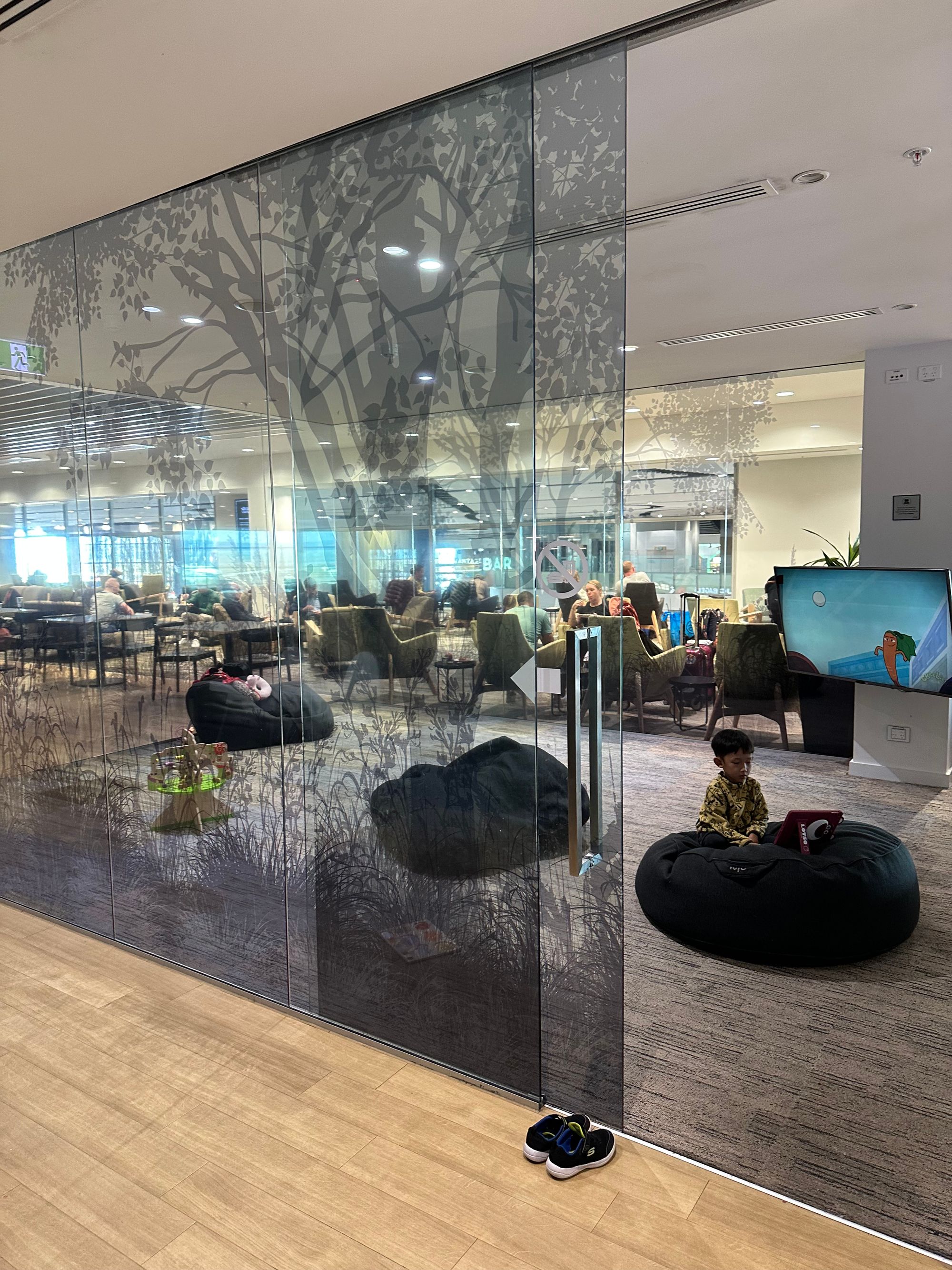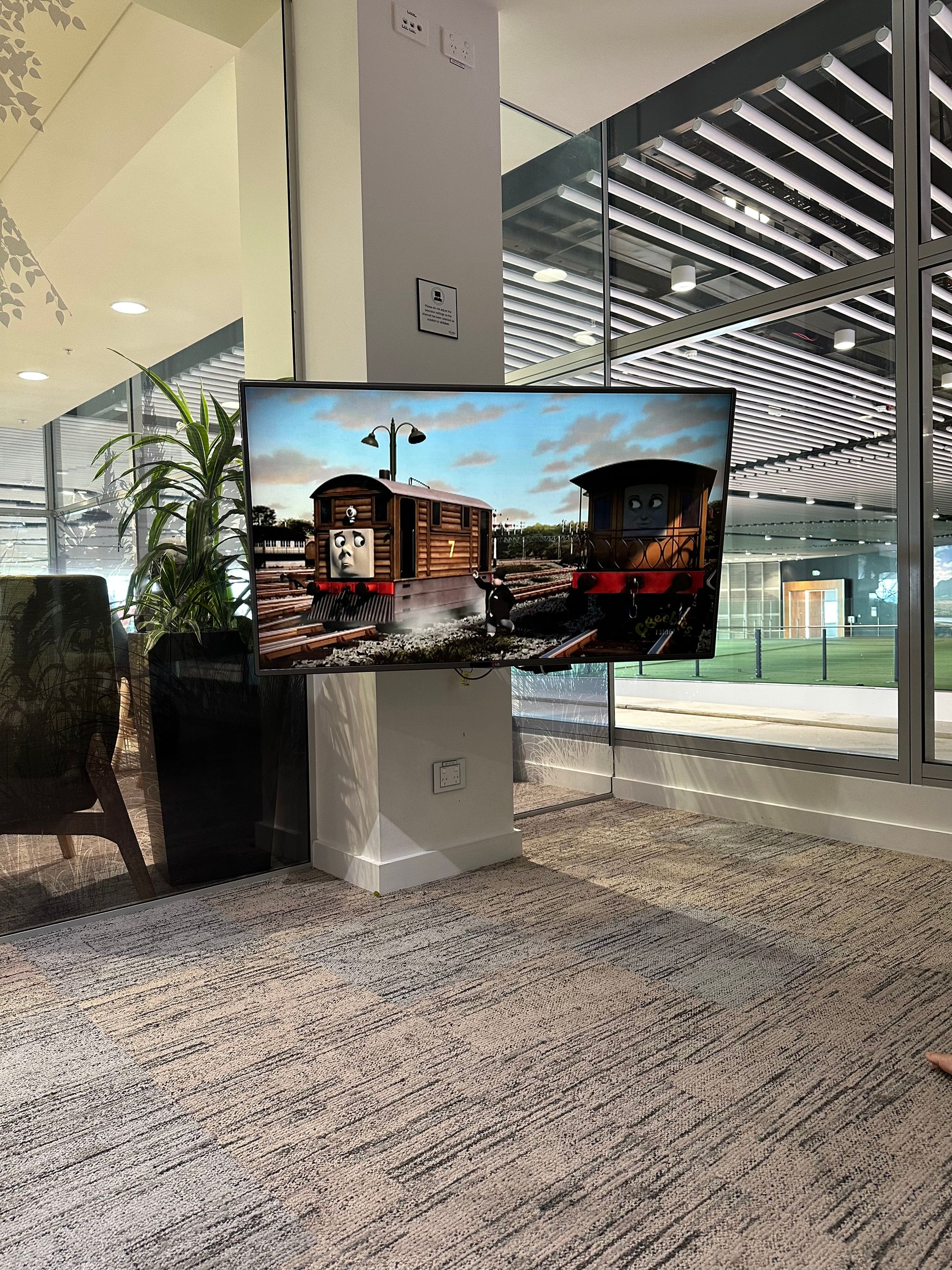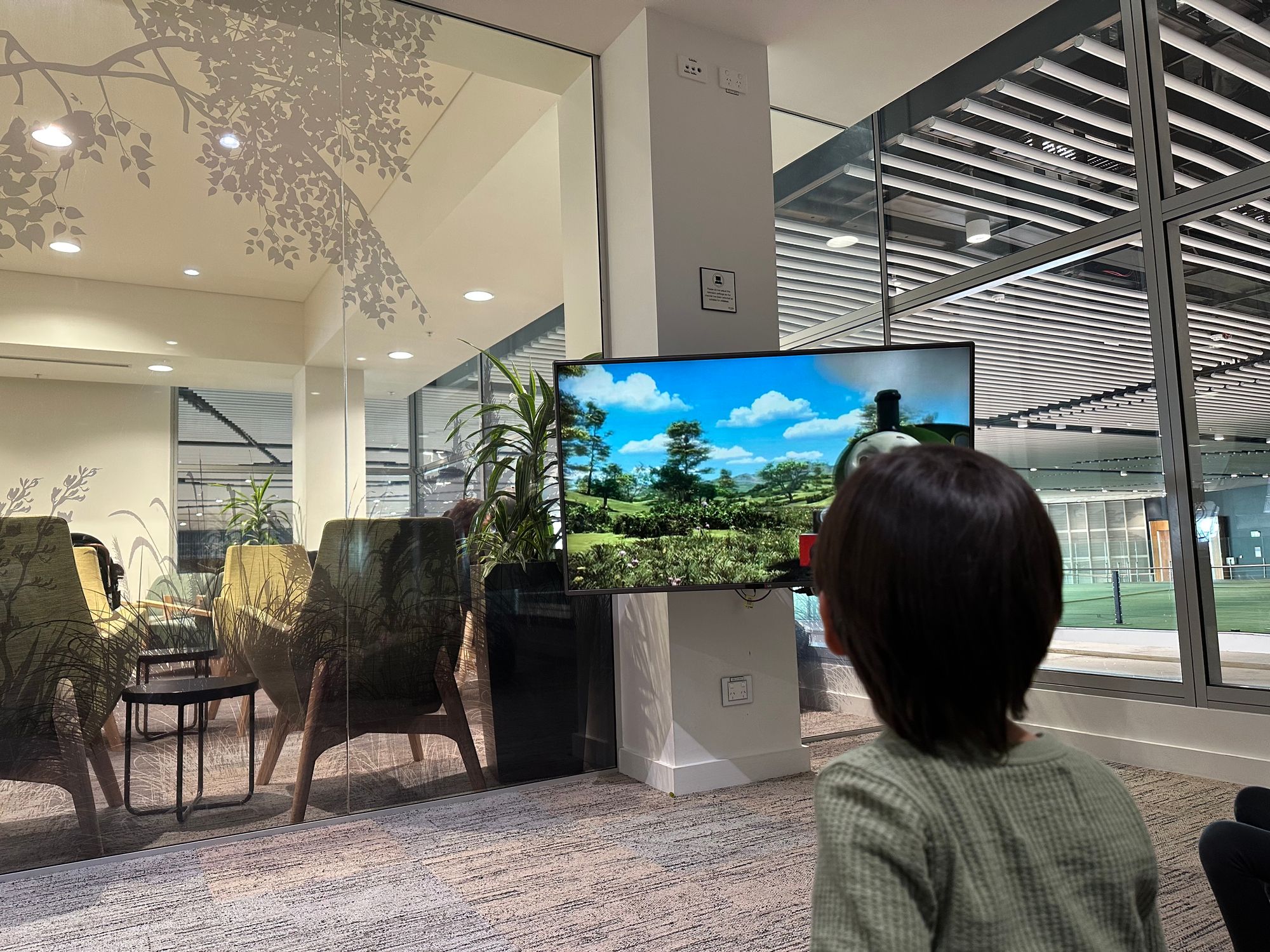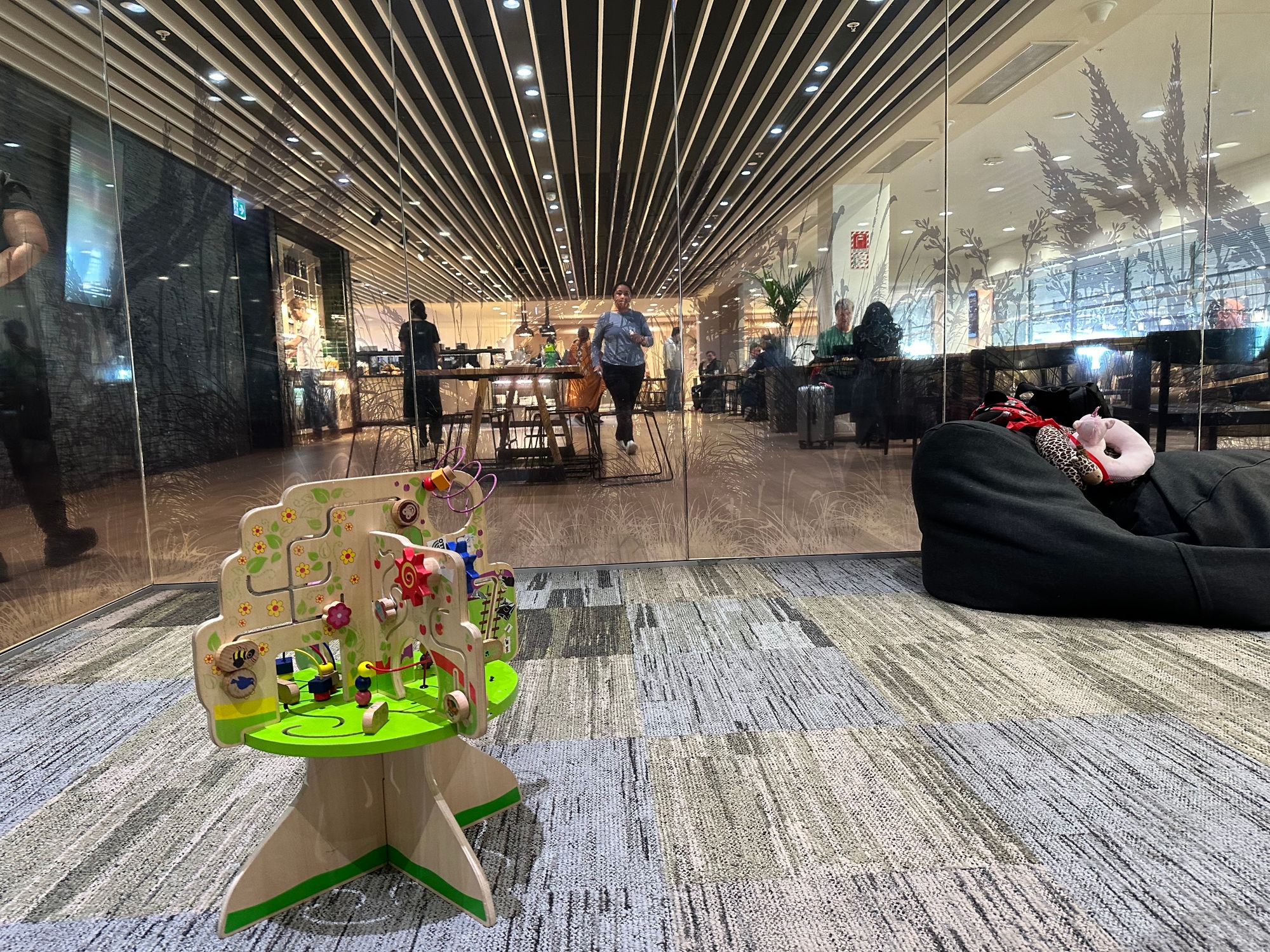 The bathrooms are large, clean, and have showers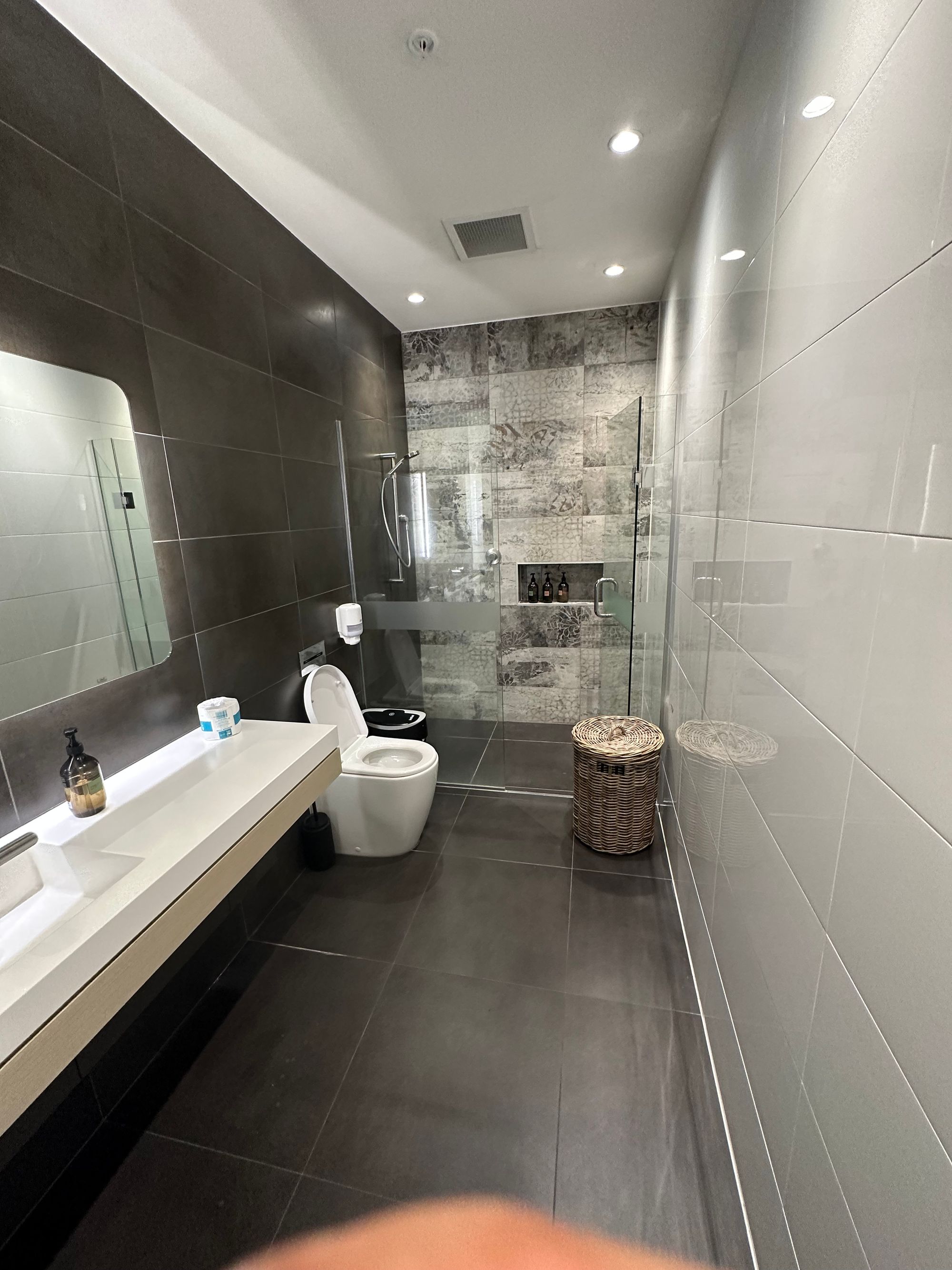 The Strata Lounge boasted multiple bathroom options that were large, open, and clean and included showers. If you're ever presented with an opportunity to shower before a long flight, please consider it. It makes a recognizable difference.
For showers, you'll have to request towels at the front desk and unlike many other airport lounges, you don't require a reservation.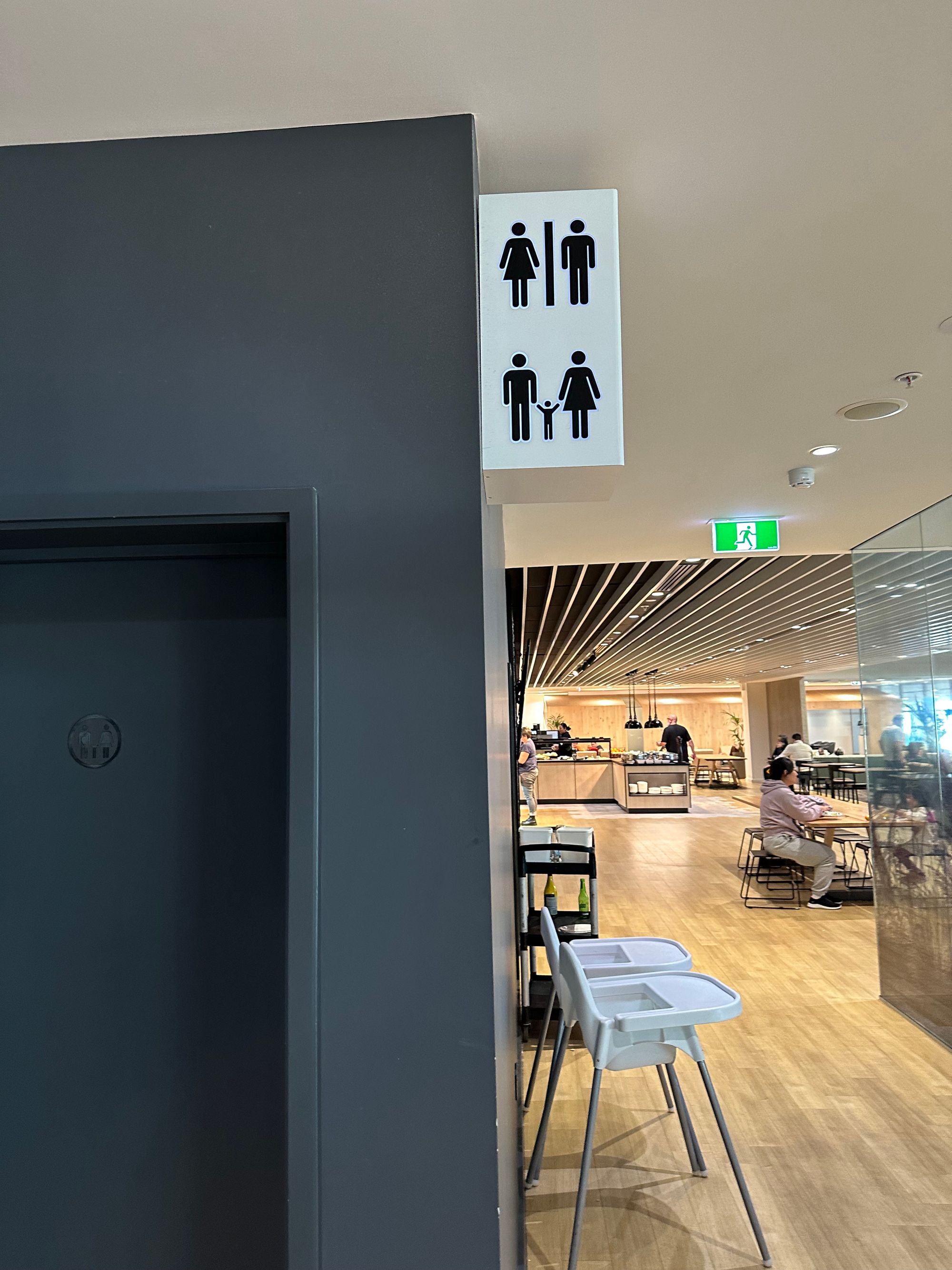 Open most of the day, every day
As of the posting of this blog, the lounge offers opening hours of 4.30am - 12.30am, 7 days a week.
How to access
Access to the lounge is free for those who are Priority Pass members, which we are through our Chase Sapphire Reserve credit card.
You can also book one-time passes directly with the lounge up to 24 hours before your arrival.
We will be coming back!
While our family intends to visit Auckland again in the future, the Strata Lounge in Auckland has been a big reason why our family is considering Auckland as our layover destination for any future trips to the region. With a direct Air New Zealand flight from Houston to Auckland, we would be able to sleep in the skies with Sky Couch and lounge in the Strata Lounge for whatever duration our layover is. That's how great our stay was!