I often get asked what products, services, and apps I use so I created this page to list them all and why I like them. This page will be updated regularly to reflect any new tech or apps I use.
Everyday tech
What you'll find in my hands, pocket, or inside my backpack 🤳
Apple 🎧
I'm a Windows guy at work and an Apple guy everywhere else. The iPhone 12 Pro takes great pictures of my little one and my iPad Pro is the best place to view and edit them.
I recently upgraded my 2015 MacBook Pro to an M1 MacBook Pro 14-inch. I keep AirPods Pro in my pocket at all times for music, podcasts, and phone calls and I have an Air Tag on the keys, backpacks, and diaper bag to make sure I don't forget them at the baby's grandparent's house.
At the desk 🖥
You'll always find at least one Logitech peripheral at the desk but most of the time I have my Logitech MX Keys and MX Master 3 front and center.
My new monitor of choice is an LG 34 inch ultrawide that I got suckered into buying by a co-worker and fellow YouTuber Jimmy.
I have lots of laptops for work so I sit those and my MacBook on a vertex laptop stand that makes it easy to plug them into my monitor and use them in clamshell mode.
Under the desk 🔌
The very much neglected and underappreciated side of the desk. I have an Anker Power Strip Surge Protector with 12 outlets and 3 USB ports. Plenty to power all the things sitting on my desk. I also have this cute little Ubiquiti PoE switch that allows me to plug in all my computers via ethernet for super-fast gigabit speeds.
In the backpack 🎒
When I read, I read on a Kindle or the Kindle app. When I really want to focus, I use Bose NC 700 to get me in the zone. If those are charging or I forget them at home, I borrow my wife's Bose QC 35.
I always need a pen and paper handy as well. I like dotted notebooks and am particular to Moleskin dotted notebooks but I'm currently using a Knock Knock You Got This Journal because it's basically March 658, 2020 and we all could use some external motivation. I'll always have a PILOT Precise V5 RT pen handy.
Carrying all these tech means I need some batteries to charge on the go. I love Anker portable batteries. They're reasonably priced and have options for everyone. I have an older version of this 10000 mAh battery pack and recently got my wife and me one of their MagGo portable chargers (with stand and without). They snap to the back of your iPhone and charge wirelessly. Fast? No. Convenient? Absolutely. You can also plug in with a cable if you need to.
YouTube 📸
The stuff I use to make videos on my channel
Camera 📷
I recorded most of my early videos on my iPhone while I saved up for a camera. Once I had enough I kept it simple and got the Sony A6400 with the kit lens. It's a great camera to start off with and takes great photos and videos.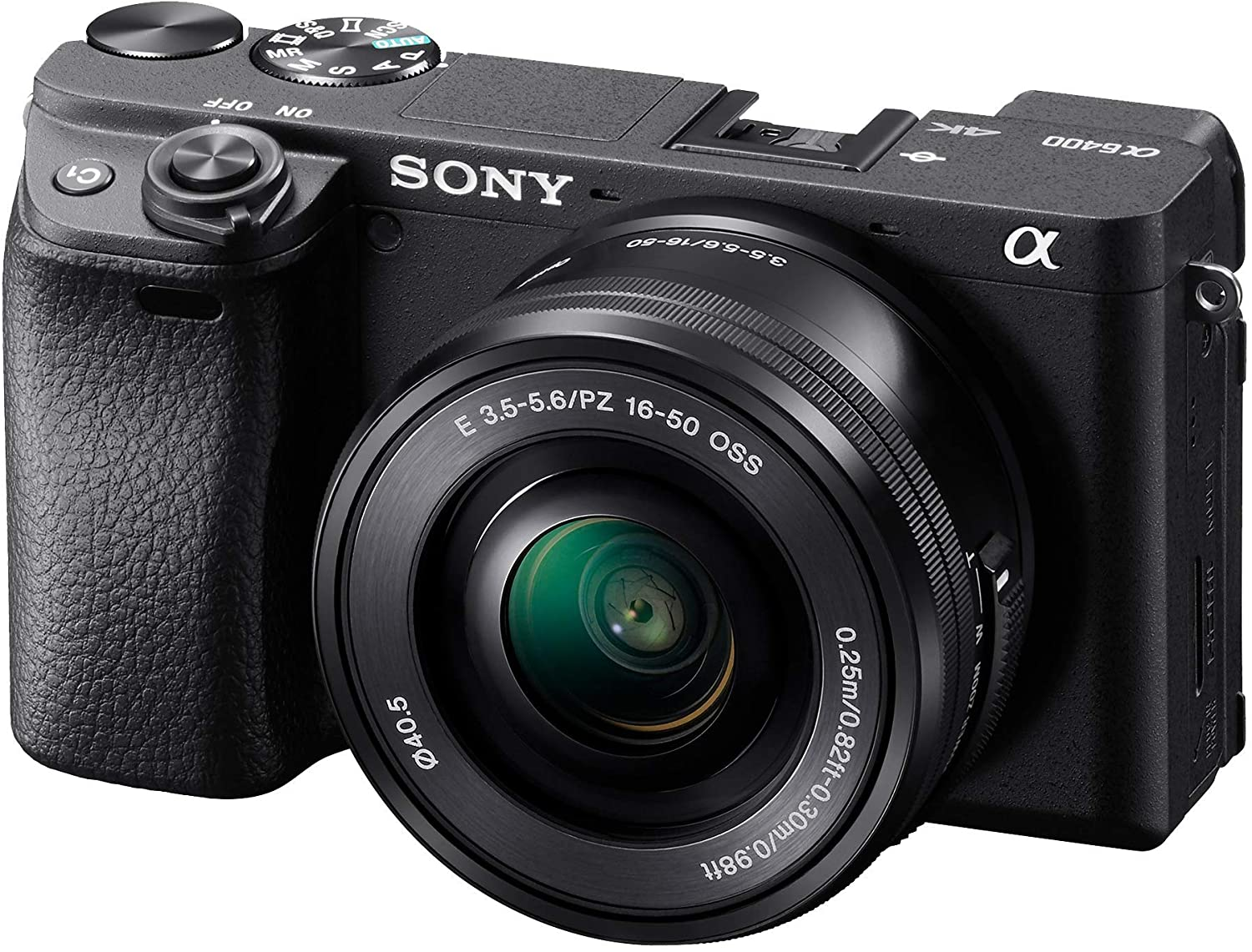 Smart Home 🏡
The tech I use at home every day
Hub
I preface these recommendations to share that I am, indeed, a tech nerd and run all of these systems at my home... at the same time. Yes, my wife hates it.
Open source option. Home Assistant running on a virtual linux machine on my 2015 Mac Mini. Hoping to get a used workstation and install some VMs via Unraid or Proxmox. This is a bit more advanced so see below for more consumer friendly options! I wrote about it a while back as well.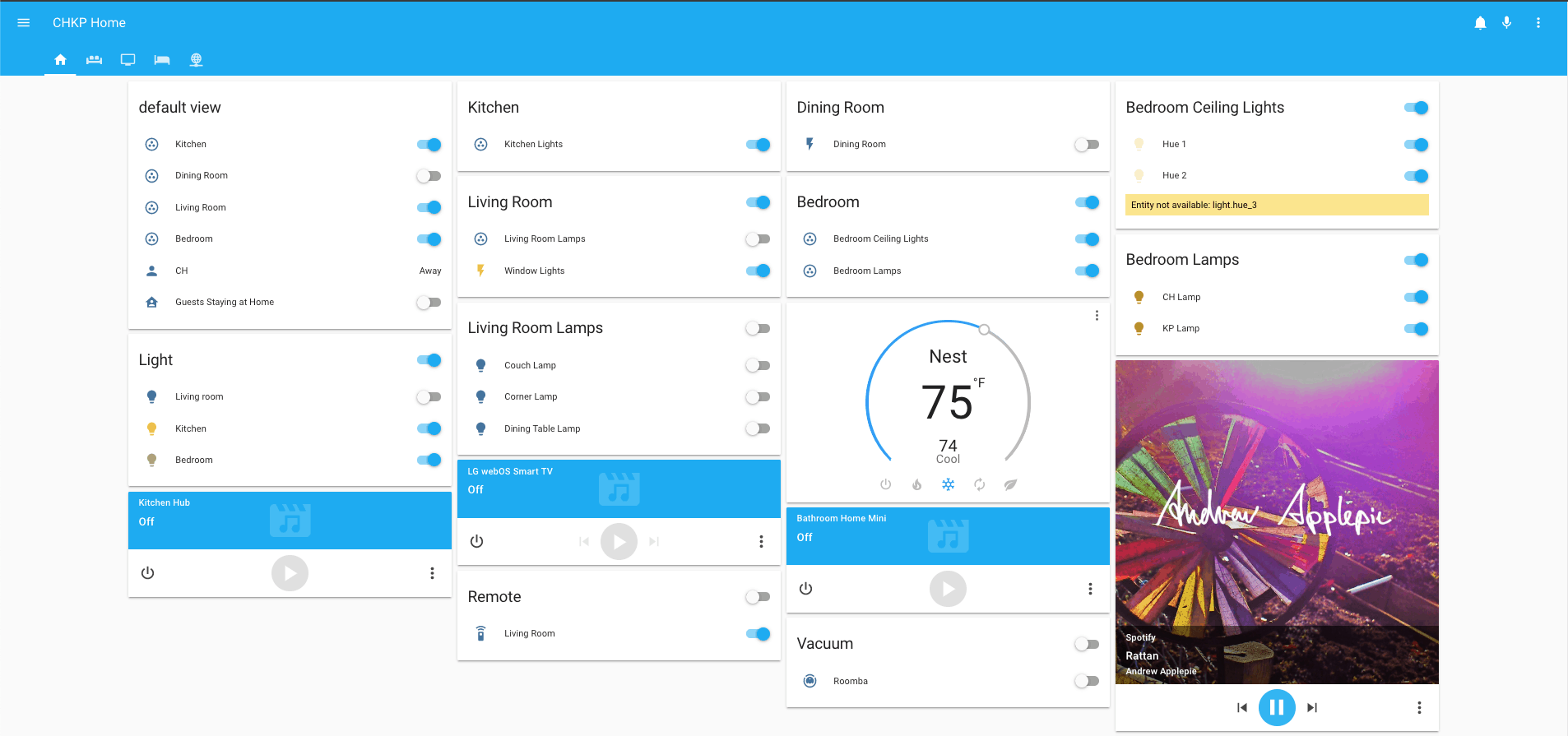 Homekit. Apple TV 4K is a great option if you're looking for a Homekit. You could also use any iPad that stays at home as a Homekit hub as well.
Alexa. Alexa is technically a voice assistant but certain Echo products, like this 4th gen Echo have a Zigbee hub integrated, which opens up smart home product options.
Google. The Nest Hub is a great option if you plan on running a Google Home. I like the Hub because of the screen. It integrates with Google Photos so it's like having a digital picture frame and a voice assistant. If you just need a speaker, the Nest Mini is a great option too.
Lights
A mix between Lutron Caseta and TP-Link Kasa light switches.
Philips Hue colored ambient white and soft white bulbs around the house.
Door Locks
August Smart Lock and Kwikset smart locks. I'm able to control both with my phone but the main reasons I prefer smart locks are:
Lock status - I'm able to confirm if the door is locked or unlocked and lock it remotely (or from my bed)
Auto Unlock - the door unlocks when I approach it. Perfect when my hands are full, which is basically all the time
Auto-Lock - I forgot things, the lock does not.
Security System
My home was new construction and came with a pre-installed Qolsys system. Through tinkering and some DIY I was able to get it worked with Home Assistant through the Alarm.com app. However, if your home doesn't have an alarm system already installed, these are the alternatives I considered:
Motion Sensors
Ring and Abode make their own motion sensors but that doesn't mean you have to stick with the same brand as your security system. Ring's Alarm Base Station uses the ZWave protocol and Abode uses both ZWave and Zigbee. As long as you purchase a motion sensor that uses the right protocol, you should be able to add it to your security system seamlessly.
Remember, you need a hub for these to function properly. That can be the brand's hub or a Ring, Aboda, or another smart home hub that supports  ZWave or Zigbee. These are some options to consider:
Smart Doorbell
I personally use Ring Doorbells. I have a Ring Peephole Cam (great for renters) and a regular wireless Ring Doorbell
Internet Setup
Although I have AT&T Fiber I'm using my own internet equipment at home. My AT&T modem is plugged into my Ubiquiti UDM Pro.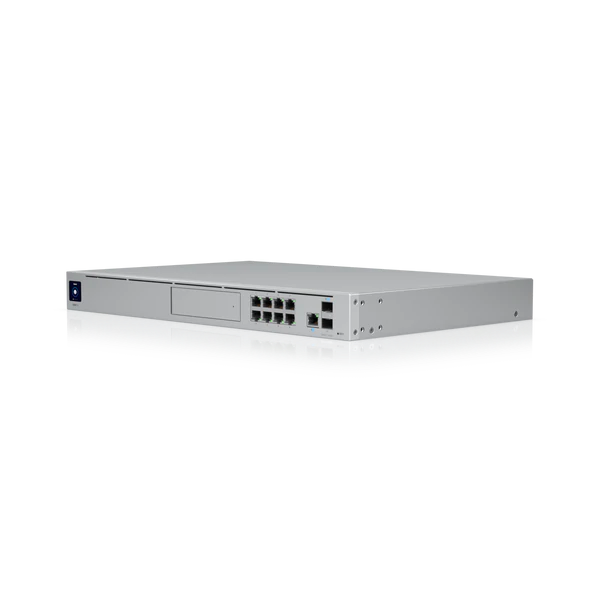 The UDM Pro then feeds into my Ubiquiti 24 Port PoE Switch. This switch ensures all my hardwire devices and ethernet ports around the house have internet access.
For wireless coverage, I have two access points, one on each floor: a Ubiquiti AC Lite and a Ubiquiti Wifi 6 Lite.
More to come
I'm always trying out new tech so anything I'll be updating this page periodically to include new tech I want to share.