5 Boring Gadgets You Consider Buying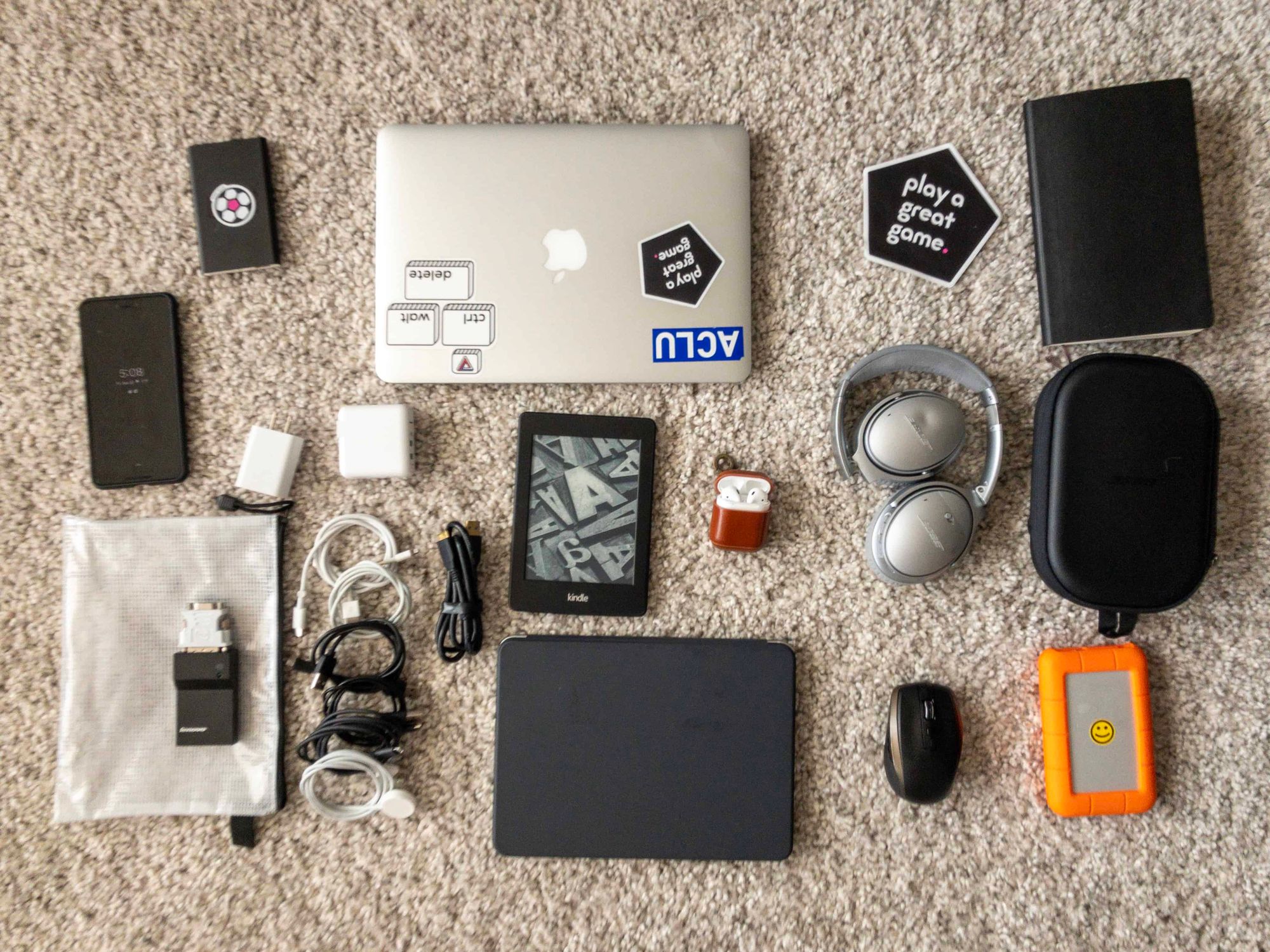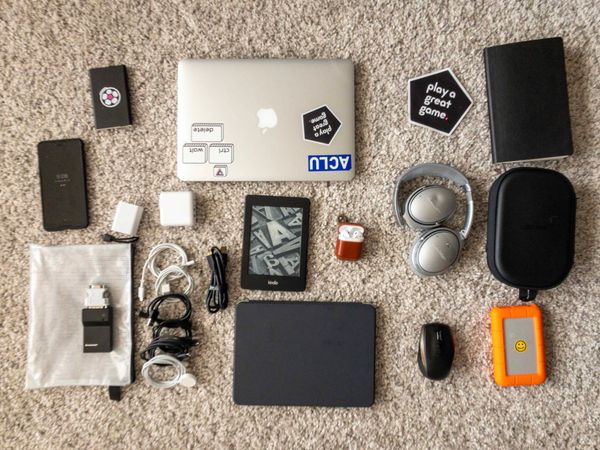 I've purchased quite a few gadgets over the past few years. Some have been duds, some have exceeded expectations and some just do what they're supposed to do. In this post I'll talk about 5 boring gadgets that you should consider buying. These things will either make your life easier in some way, or come in handy when you least expect it.
A Good Mouse
If you work an office job or spend a lot of time on your computer, you should consider investing in a good mouse. Think about how often you use a mouse. Or do you even use one? Or worse, do you rely on your laptop's trackpad?
It might seem minuscule, but a good mouse can really make a difference on your productivity and overall computer experience.
So let's talk about mice.
The best overall mouse you can buy today is the Logitech MX Master 3. It's the latest Logitech mouse that you can pick up for $99.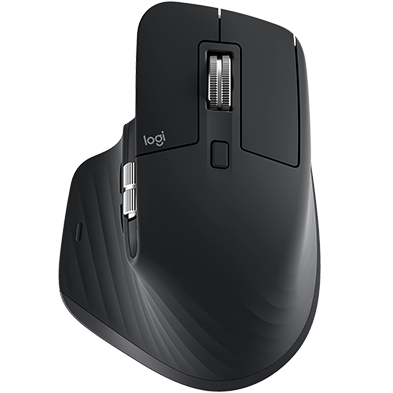 My favorite features:
Forward/backward shortcut buttons
Side scrolling
Flow – copy/paste on multiple computers
Can connect up to 3 computers
If you want something similar but in a smaller package, the Logitech MX Master 2S is another favorite. I have the first generation version and it's the complete package in a small package. It's perfect for traveling or if you want something that doesn't take up a ton of space on the desk.
A Good Keyboard
Other than my mouse, one of the best purchases I have made to improve my productivity is getting a good keyboard. You have no idea how awesome it feels when you find a keyboard you love typing on.
I've tried my fair share of keyboards. I currently alternate between the Microsoft Surface Keyboard and the Apple Magic Keyboard, but I also own the Logitech K750 Wireless Solar Keyboard and the older, now discontinued Apple Magic Keyboard.
I know, it's a lot of keyboards. So, if you're someone who doesn't want to do amass a drawer full of keyboards, you can't go wrong with Logitech Keyboards.
They have a wide range of keyboard types, sizes and price points. Personally, I would trade in all my keyboards for the new MX Keys. The key travel, being able to connect and alternate between multiple computers, backlit keys and overall typing experience make it well worth the $99 price tag.
Overall – keyboards are very personal purchases as everyone has different preferences. My recommendation for finding the right one? Go to Best Buy, Office Depot, Micro Center or any electronics store and try them out. You'll quickly find the best one for you.
A Portable Charger
Next up are portable charges!
I'm a fan of Anker portable chargers. They're relatively cheaper than more mainstream brands like Mophie, there are a ton of options available and they are produce more than just batteries.
Why carry a battery charger around? It's convenient and provides a boost when you need it. I always keep one in my backpack, especially when I travel, and I appreciate having the peace of mind that if I need to charge my phone or iPad, I don't need to go looking for a wall outlet.
These are also perfect for going to events like concerts. If you plan on going to an event where you'll be taking pictures and shooting videos, you'll be glad you have a battery backup.
A Decent Car Charger
I've seen way to many cheap car chargers in my day. Other than home and work, chances are you spend a good amount of time in your car. Rather than get a tiny increase of battery life from a gas station car charger, consider buying one that provides a meaningful boost in battery life.
Again, Anker comes in clutch. Anker has a wide range of car chargers that offer different power outputs depending on what you need to charge. Do you need to charge your USB-C MacBook? The PowerDrive Speed+ has a USB-C port and the more common USB A port.
Are you already living in the future? This one has two USB-C ports.
There's various options available depending on your needs, but the point I'm trying to get across with this gadget is simple: make the most of your time in the car, charge your stuff and carry on with your day.
Cable Ties
Did you ever collect anything as a kid? Pokemon or Yu-Gi-Oh cards, hot wheels, charm bracelet beads? If you have collected anything at some point in your life, you know the amazing feeling you get whenever your collection finally got organized.
As a tech gadget enthusiasts, I have grown to collect (involuntarily mostly) cables. The good thing? I have a cable for basically anything. The bad thing? Give me a few minutes to find it.
I came across these Velcro ties on Amazon and they are AMAZING. The best part? They're just $10 for a 100 count pack.
Seriously, I've been able to tame all of my cables with these. They're high quality so they won't snap if you have a big cable bundle. The velcro does what it needs to do as well. I've never had any issues with these and they've made organizing my cables so much easier!
Plus, if you have a cat, they make for awesome cat toys.
That's it! For now. If there are any other gadgets you think are boring, but essential, feel free to leave a comment or let me know on Twitter or Instagram! I'm a sucker for functional gadgets.
Disclosure: This post was not sponsored by any of the companies whose products I recommended. My post may contain affiliate links to products I discuss. This doesn't affect the price you pay, but it does help me out and keeps my site running. Thanks!