Desk setup on a budget: Grovemade alternatives from DeltaHub and Amazon
Create a budget-friendly and stylish desk setup with these affordable alternatives to expensive desk accessories from Grovemade. Check out the DeltaHub felt desk mat and a solid walnut stand riser that provides vertical space for your monitor, all without breaking the bank.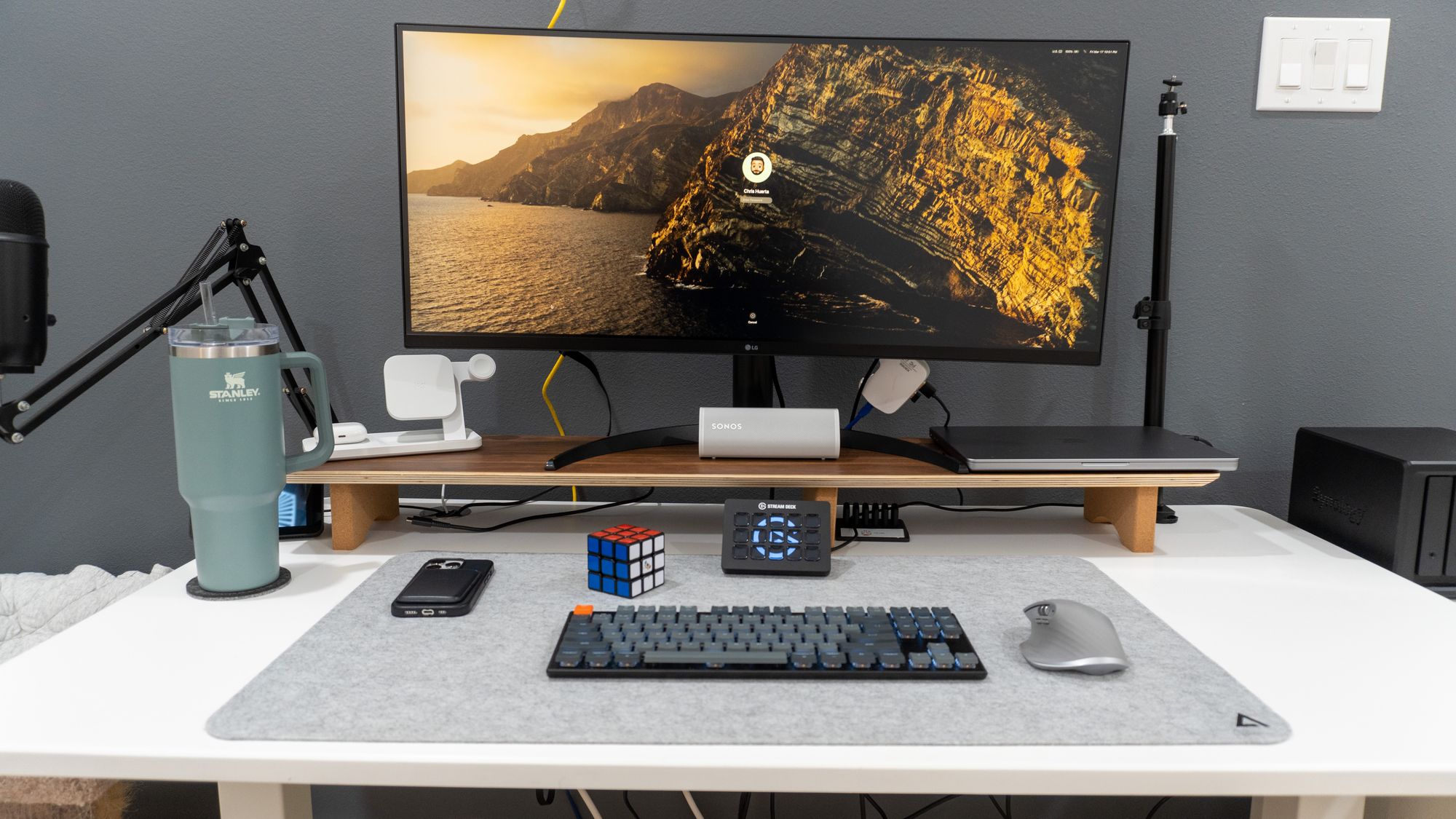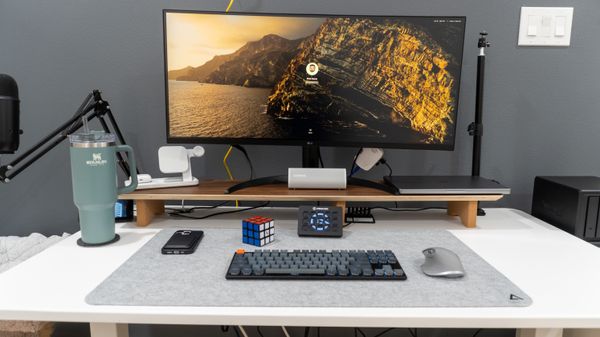 If you're anything like me, you go through specific periods of time where the YouTube algorithm will feed you nothing but desktop setup videos.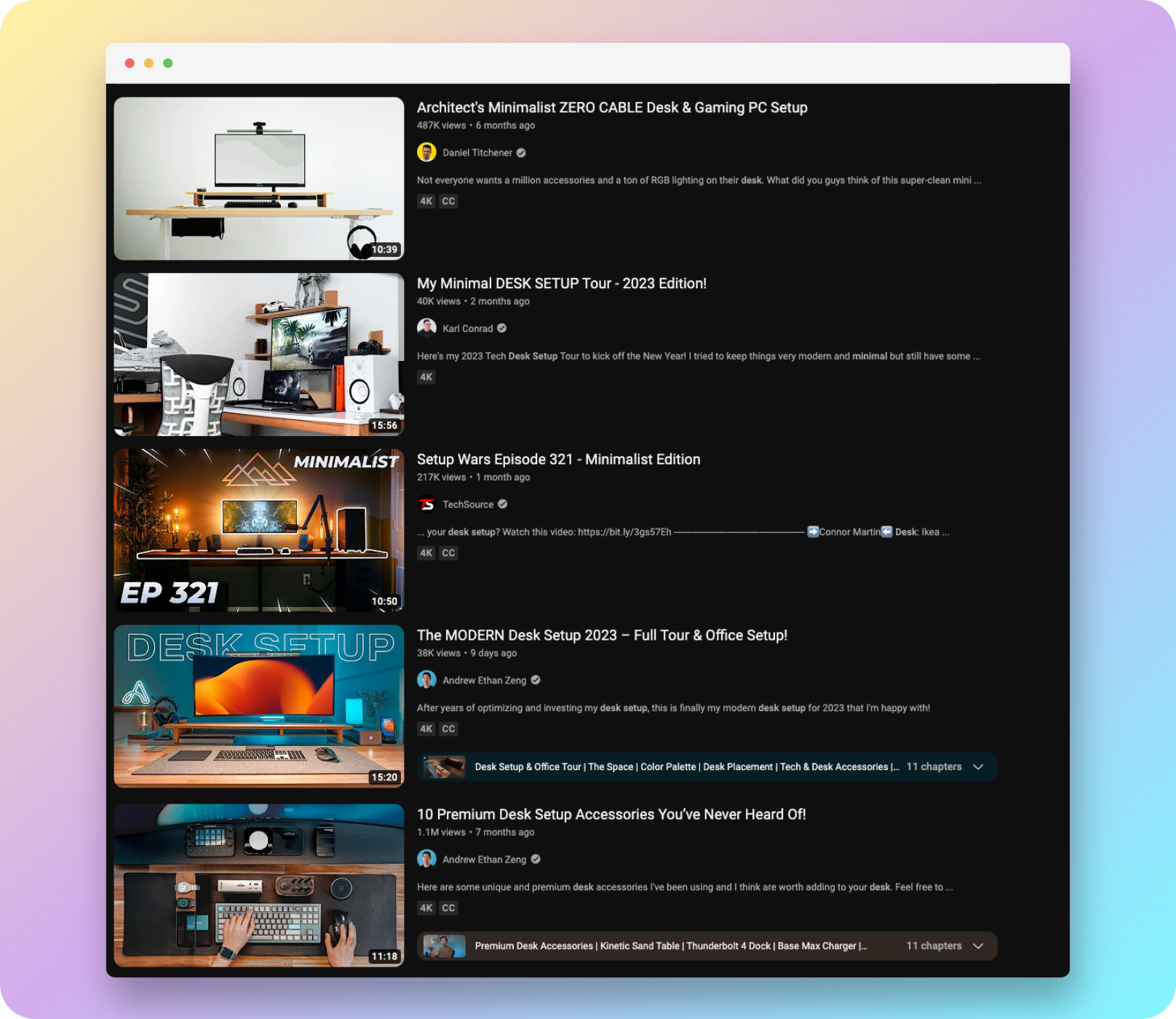 The desk setup genre on YouTube is saturated but I can't stop watching it.
Minimal desk setup. Premium desk setup. ✨Productive✨ desk setup. All of the setups make your desk feel very uninspiring and lead you to click every affiliate link in the YouTube description, only to find that most of the YouTubers are sponsored by a company like Grovemade, which makes beautiful, elegant, and freaking expensive desk setup accessories.
Seriously. This Walnut MacBook Dock runs you $130 USD.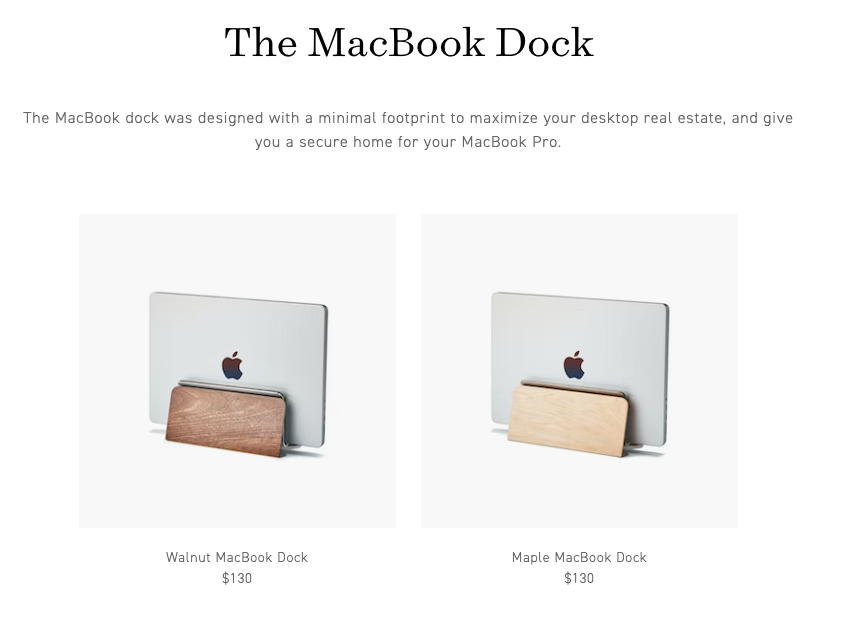 Want that nice Wool Felt Desk Pad? You're looking at $120 USD.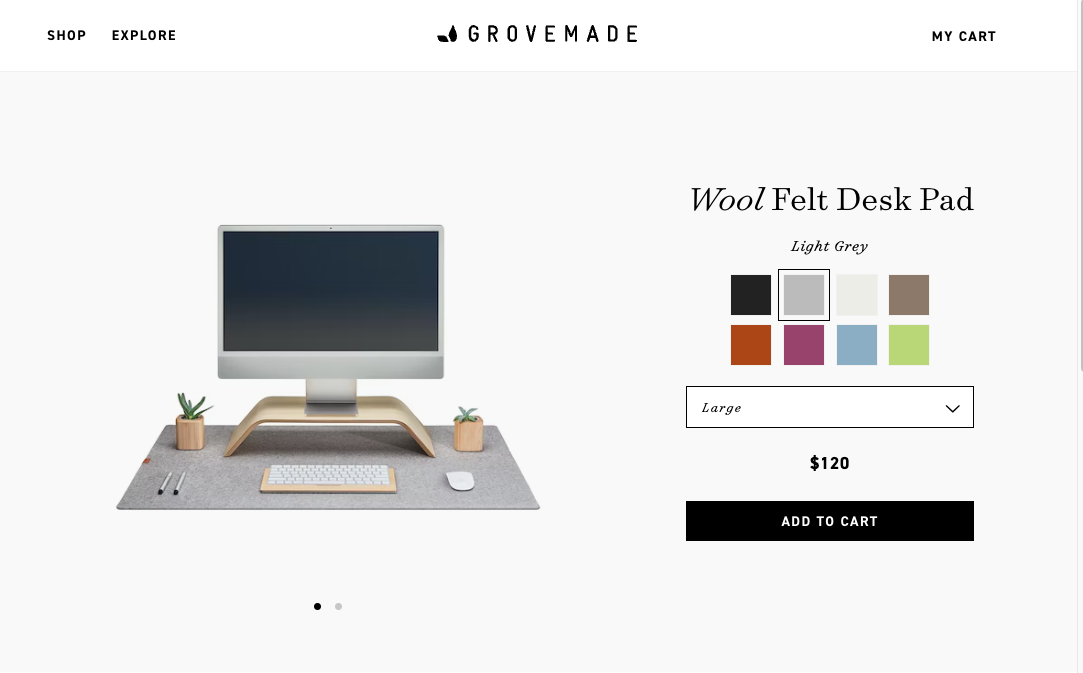 While I appreciate great quality products, I'm not sure splurging this kind of money on desk accessories will make me more productive. And adding a bunch of things to my desk seems counterintuitive to creating a minimal desk setup.
Regardless, all these videos leave you wanting something. So I set out to find alternatives that look nice, and similar and won't cost me an arm and a leg. Here's what I found.
Desk setup accessories for the commoners
Sellers on Amazon are catching on to the trend. When you search "felt desk mat" on Amazon, you get a bunch of SEO-optimized products. The one that stood out to me, though, was the one by DELTAHUB.
Unsurprisingly, DeltaHub has sponsored other YouTubers (not me) and because of that, I felt a little more confident purchasing this desk mat as opposed to the others I found on Amazon. And after a few months, I'm very happy with it.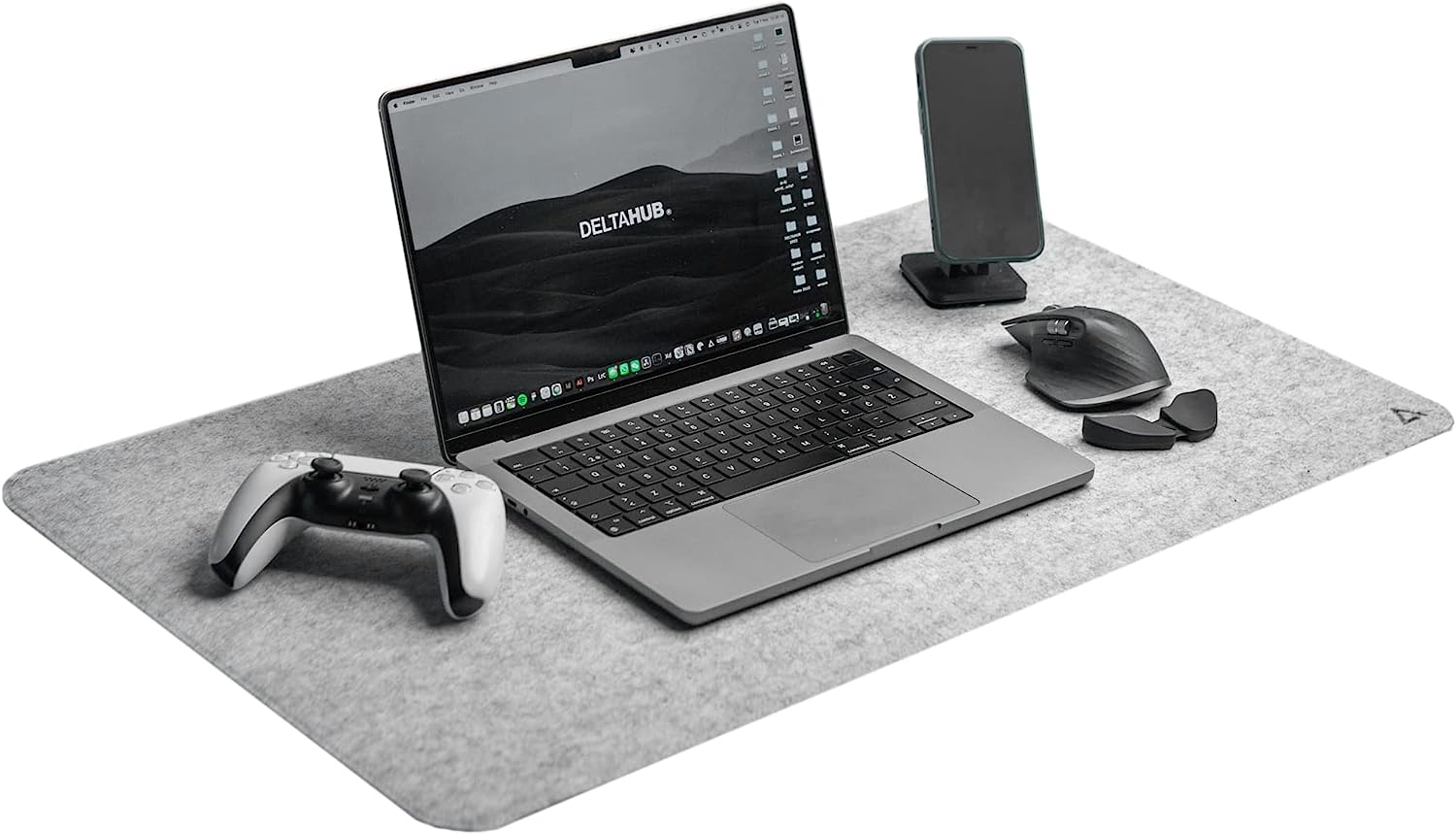 What do I love about it?
Price. It's $59 or half the cost of its Grovemade counter part
Size. I got the large version and it fits very nicely on my 60-inch Autonomous desk
Feel and quality. The bottom of the mat has little grips, which keep the mat in place but also make it easy to slide around the desk when you need to. It also doesn't feel cheap.
What don't I like?
If you have pets, the felt is a fur magnet. I've included pictures below of what it looks like and you'll certainly see my cat's fur scattered across. It comes off easily with a lint roller, though.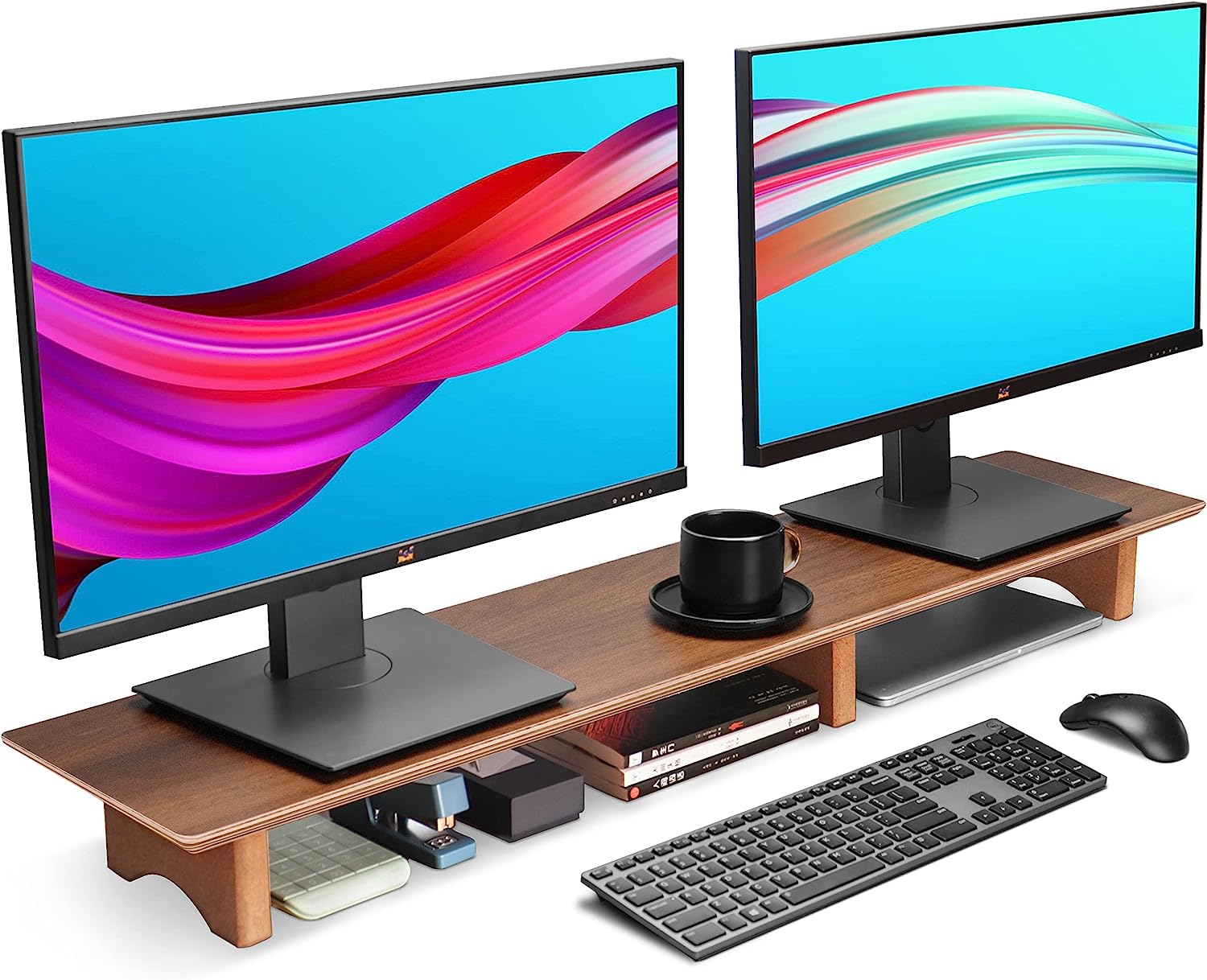 What I like
Price. Again, this is 4x less expensive than the Grovemade alternative and provides a similar function
Quality. It's definitely not solid walnut, but it is solid and easy to put together.
Extra space. My UltraWide monitor is currently sitting on the stand but once I find a monitor mount, I'll have a lot more space to store stuff.
What I don't like
No shelves. And that's really pushing it but other than build quality, it's the only thing the Grovemade stand has that this one lacks. I'm not too concerned though and have considered buying some felt desk trays to give me some additional organized storage.
There's a time and place for high-quality desk accessories
I'm not trying to come across as someone who doesn't understand the demand and desire to have high-quality items. But I also can't say that I've seen anyone talk about Grovemade products who wasn't paid or given the products for free in the first place.
If anyone from Grovemade is reading this, please know that I appreciate your products and think very highly of them. But I'm also an accountant, husband, and dad to a toddler all while working from home. While I do want my office to look nice and make me feel productive and comfortable, my kid also has to eat. :)
And while I admittedly do like to spend whatever disposable income I have left on good quality products, I haven't been able to justify spending on a stand and desk mat.
Here are some actual photos of my desk setup.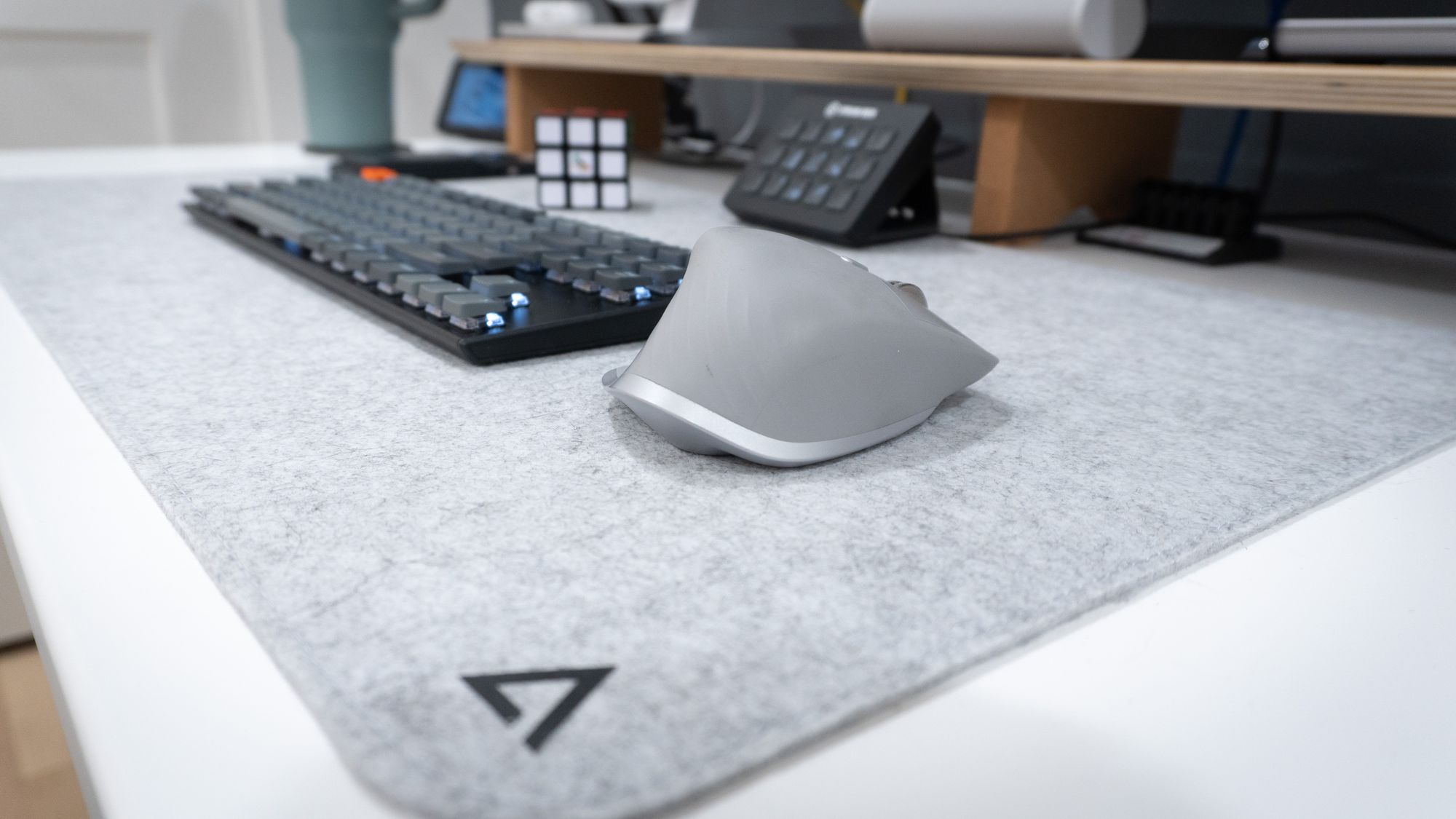 🔗 Links to the things on my desk
Related posts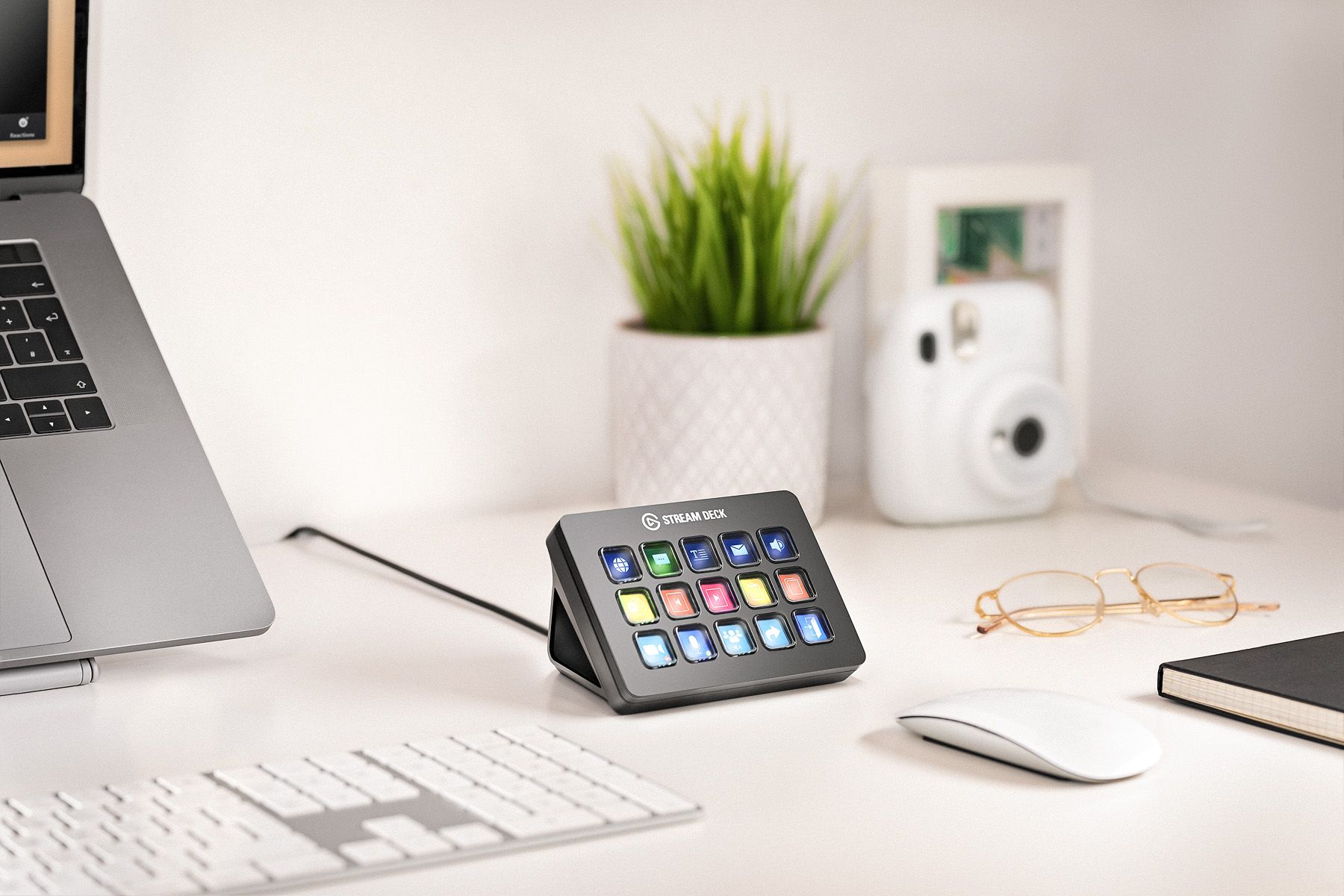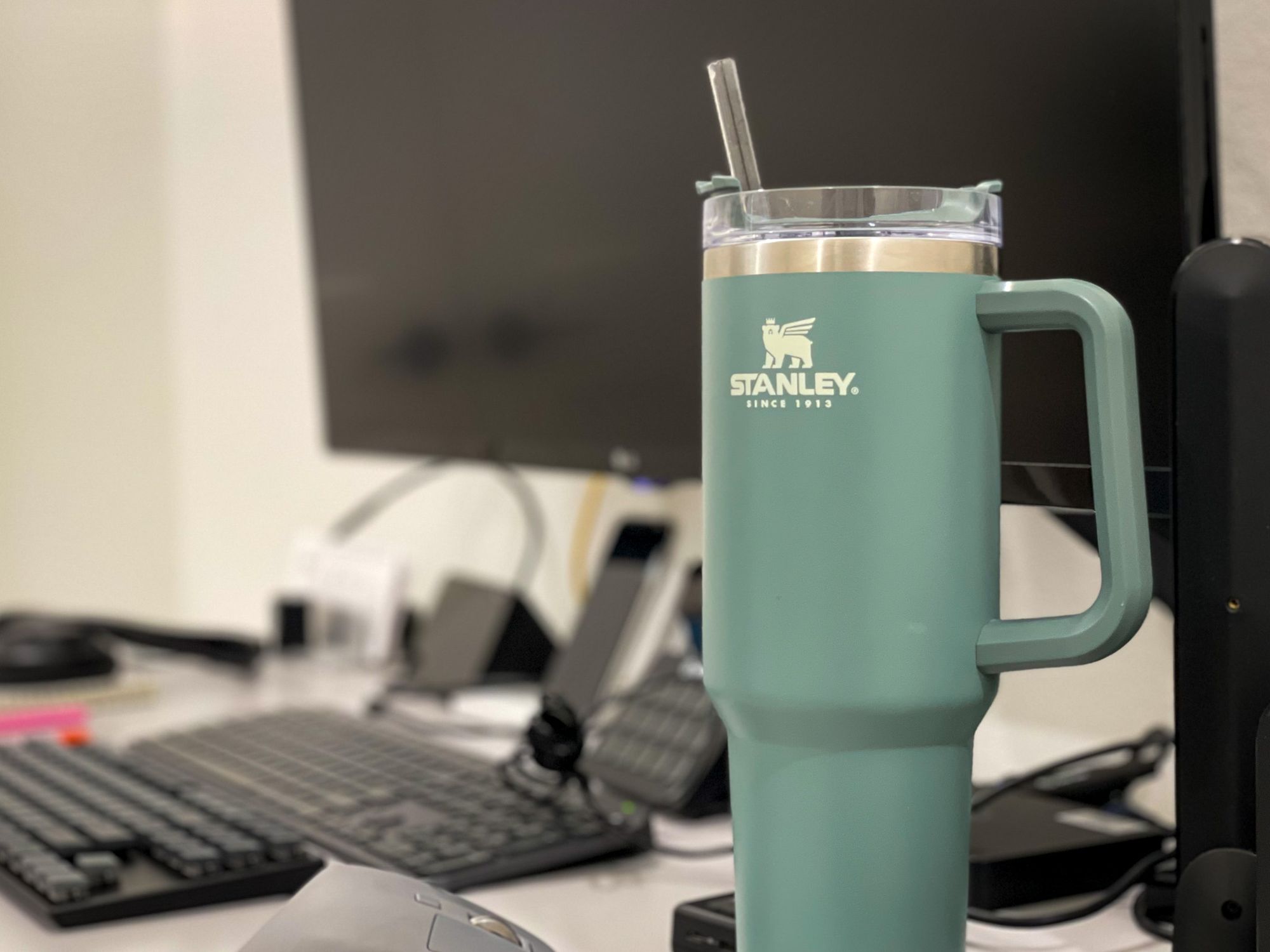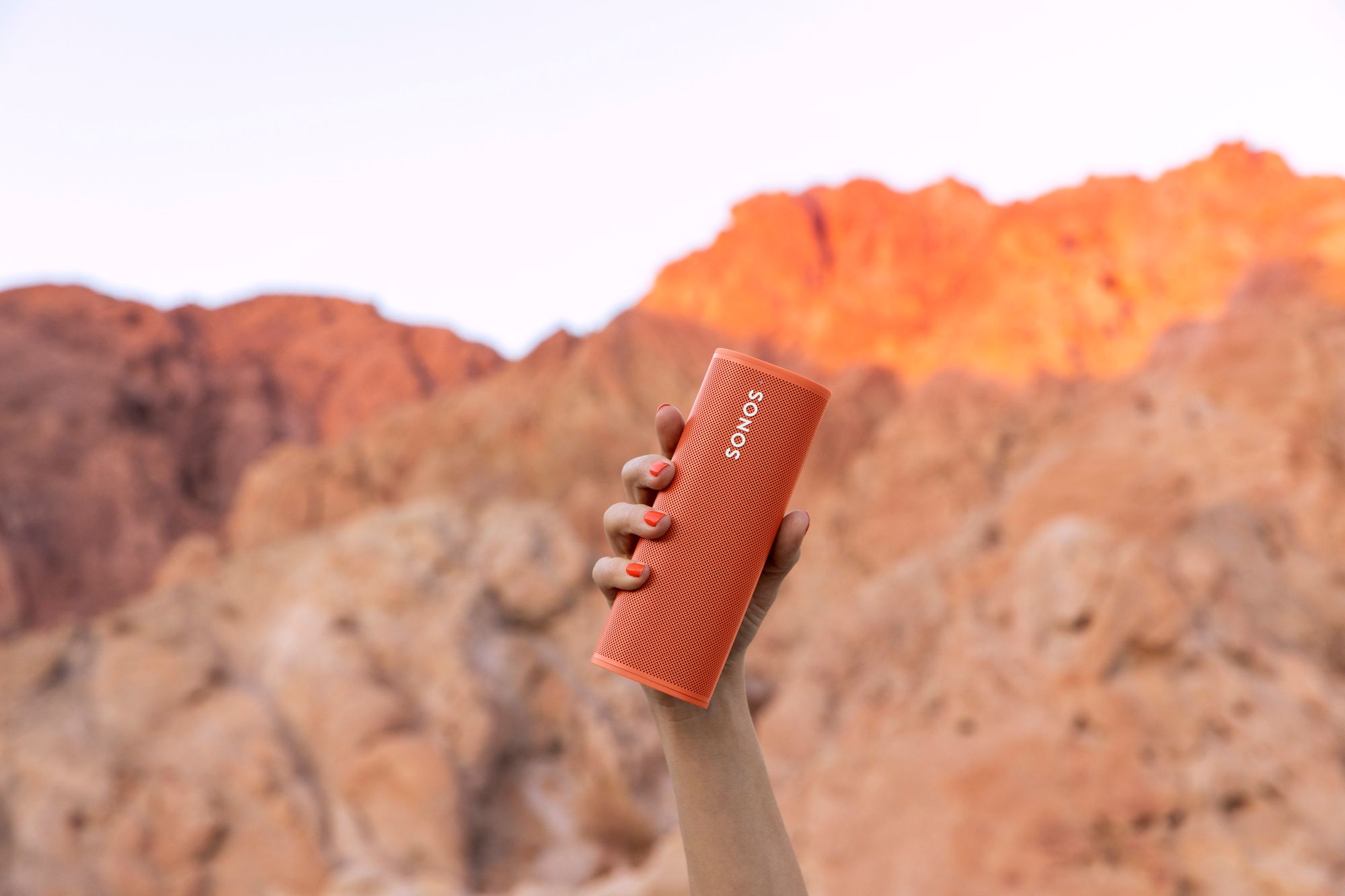 🔗
Affiliate link disclosure. Some of the links shared in this post are affiliate links, which means I get a commission if you choose to use them at no additional cost to you!