Why I Bought a Tesla Model Y instead of a VW ID.4 or Ford Mustang Mach-E
Buying an EV is something I researched for a long time and in this post, I'm going to walk through why I decided to get a Tesla Model Y instead of other EVs that were also available at the time.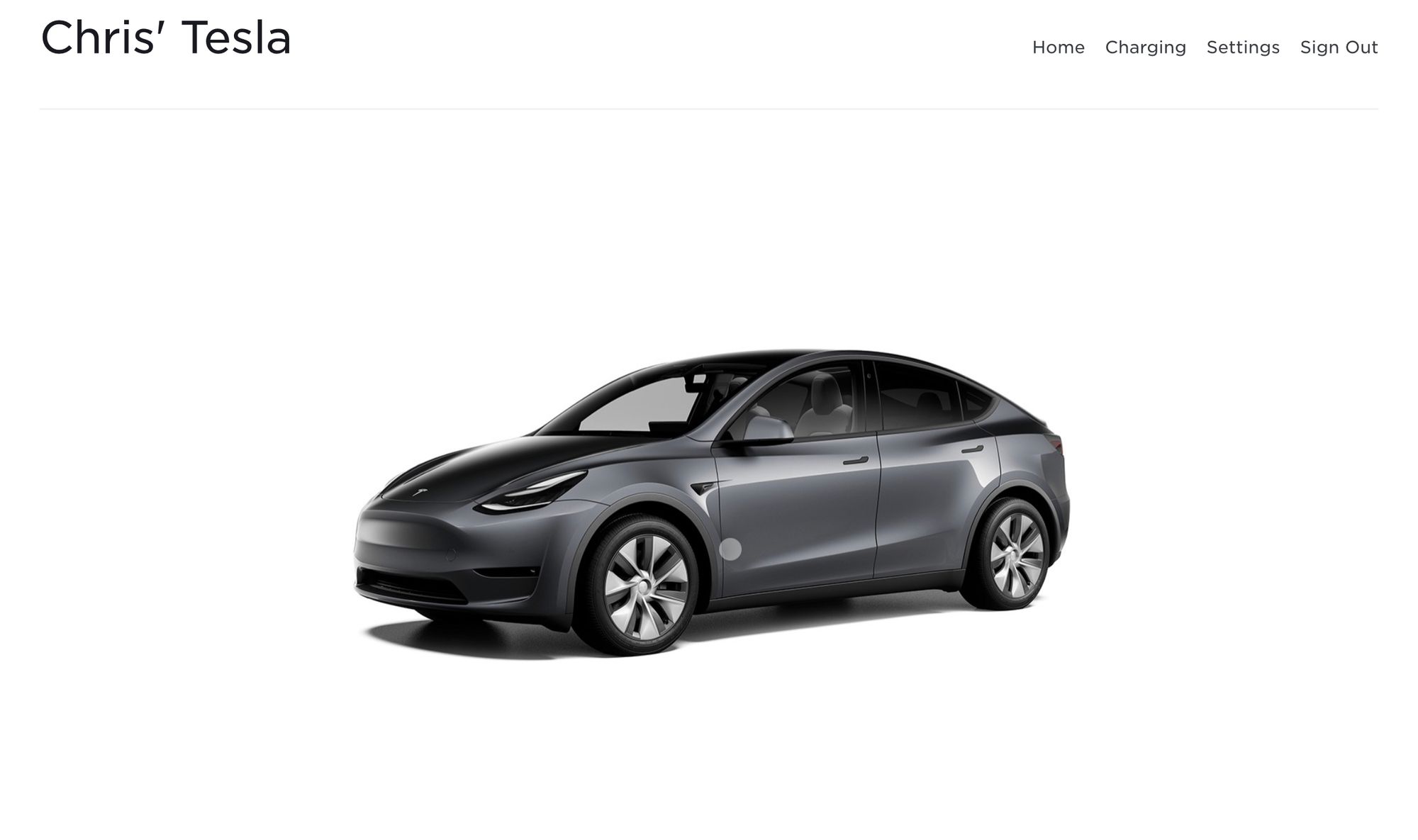 In November 2021 I took delivery of my first EV, a 2022 Tesla Model Y. I named it Sparky⚡️. Buying an EV is something I researched for a long time and in this post, I'm going to walk through why I decided to get a Tesla Model Y instead of other EVs that were also available at the time, specifically the Volkswagen ID.4 and Ford Mustang Mach-E.
I broke down this post into a few sections: What made the other options attractive, their pricing, and the value. I wrap up by explaining the factors that led me to purchase my Tesla.
What I wanted.
I placed my order in August 2021 and that the time, I had watched countless hours of EV YouTube videos, so I had a clear idea of what I wanted.
An electric vehicle(EV) ⚡️
To start, I knew I wanted an EV. I previously owned a Toyota Camry and Lexus NX 300 F Sport. Both are great ICE vehicles with great fuel efficiency, but I was set on making my next vehicle an EV. I loved the idea of not having to go to a gas station and wanted to be part of the movement that made EVs more mainstream. We're not there yet, but I'm willing and excited to do my part to share my experience with those who are also interested. At the end of the day, it was EV or bust.
Space, but nothing too big 👨‍👩‍👦
We also have a baby (toddler, now?), so I wanted an SUV. I landed on a mid-size SUV because they fit our family of three comfortably and it also allows me to park the car in the garage and still have plenty of room to take advantage of my home gym.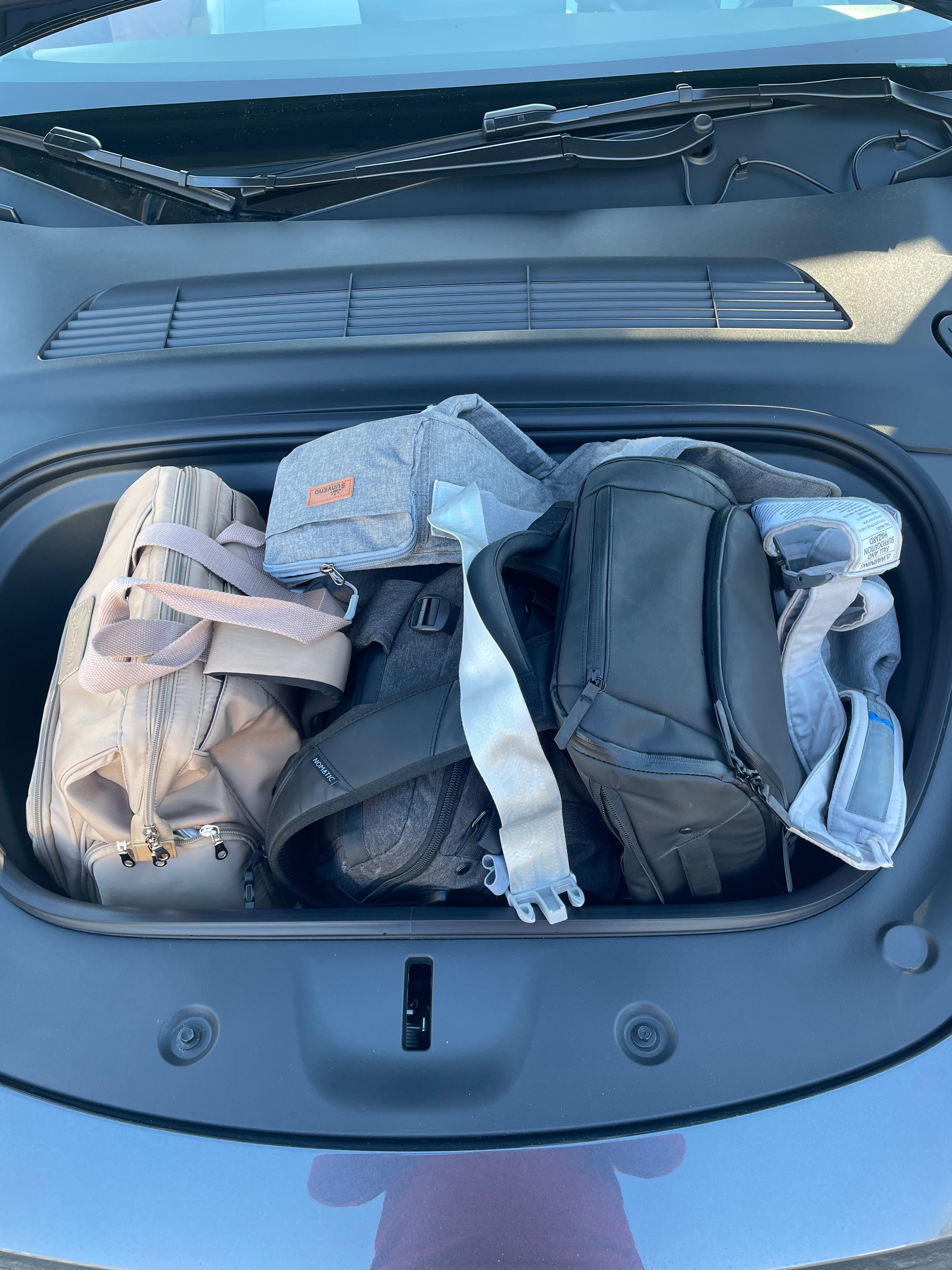 Something available soon 🗓
There was also the issue of availability: there aren't that many full-size electric SUVs in the market right now. More have been announced recently but not many are being delivered. Out of the ones that have been announced, though, the Rivian R1S has my eye (that price tag, though 😓).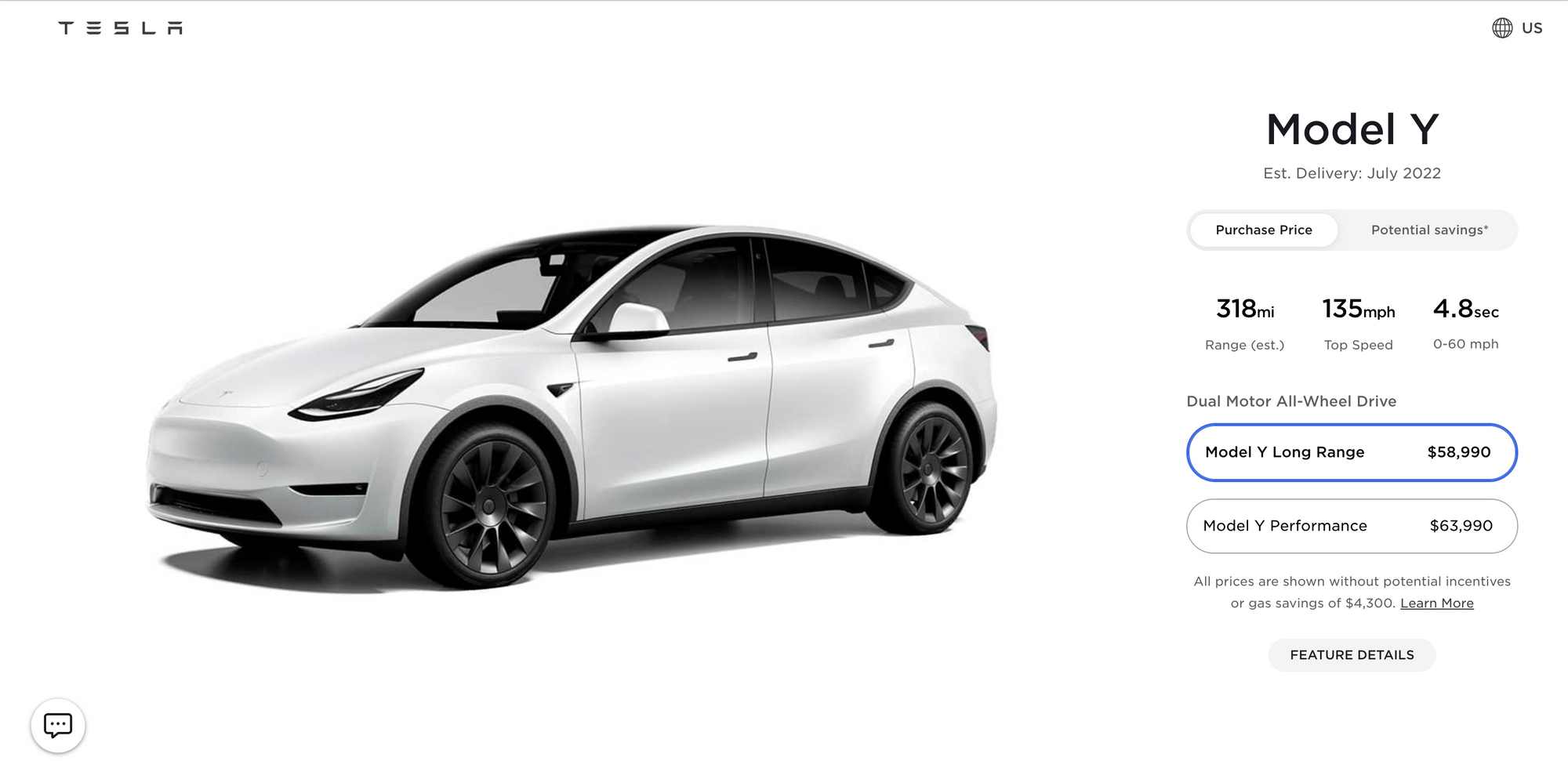 My 3 options: Tesla vs Volkswagen vs Ford
Factoring the considerations above, this limited my options to a few vehicles:
Tesla Model Y
Volkswagen ID.4
Ford Mustang Mach-E
While there are other luxury EV SUVs like the Tesla Model X, Audi e-tron, and Jaguar I-PACE, those were all out of my price range, so I won't focus on those in this post.
What made the VW ID.4 attractive
Familiarity with VW.
My wife drove a 2012 VW Passat for many years and I was able to drive it so I was familiar with the VW driving experience. That familiarity made me more comfortable with the idea of being one of the early adopters of Volkswagen's first attempt at a mainstream EV.
Price
The ID.4 has a starting MSRP of $40,760 AND it's eligible for the full federal EV tax credit of $7,500. That alone makes this the cheapest option out of the three I was considering. Money talks.
Value
This comes down to the price as well but after watching hours upon hours of reviews and cross country road trips (shout out to Kyle from Out of Spec), the features you get with the ID.4 justify the potentially reduced price of the vehicle. It drives well, has good technology and range, while sub-300 miles, is respectable at ~240-260 depending on the model. It's the perfect gateway EV for those that want to switch while still driving something "familiar."
What made the Mustang Mach-E attractive
Growing up, I always wanted a Mustang. It was just such a cool car and every time I spotted one I wondered what it'd be like to drive one. Fast forward many years later and Ford comes out with a new Mustang that's electric and an SUV. I was intrigued.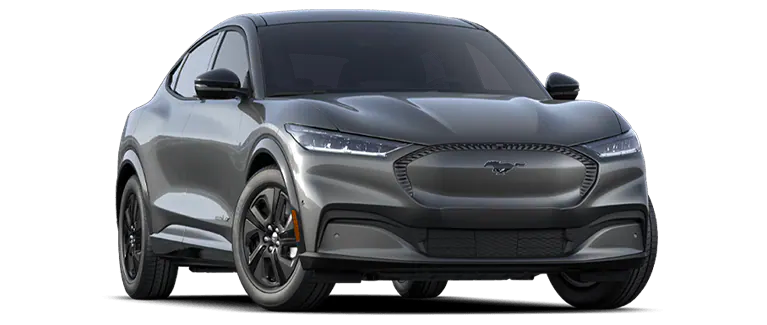 Price
The Mach-E is more expensive than the ID.4 and priced similarly to what I paid for the Tesla Model Y. Based on the model I configured on Ford's website, which included the extended battery pack, the total before taxes, fees, and EV credits was $56,200.
Value
Being similar in price to the Tesla Model Y I felt like I needed to be convinced that I would be getter more value out of the Mustang. That never happened. Each video and review I watched of the Mustang Mach-E highlighted issues with public charging. It wasn't so much the availability of public charging for non-Tesla vehicles that concerned me, but more the reliability of the charging.
That's not to say I would never buy a Ford Mach-E. I just didn't think right now was the best time. As charging infrastructure improves I'm certain there will be more reliable options than just Tesla.
So why did I go with a Tesla?
Driving experience
If you've ever been behind the wheel of a Tesla, you know how addicting it could be. The spaceship sound when backing up, the quick yet quiet sound of accelerating. Teslas are just pure fun to drive and as someone who is doing a lot of driving, I wanted something comfortable that I could enjoy sitting in for long periods of time.
Purchasing experience
One thing I didn't mention about Ford and Volkswagen is that you have to purchase from a dealership and that experience is just plain awful. Sure, it's what the system has been like for years, but with new manufactures selling direct to consumer, you're not only cutting out the middle person, you're also avoiding insane markups (e.g. market value adjustments), and most importantly for me, the stress of the car buying experience.
Proof?  This experience @Jon4Lakers had when he was trying to buy an already expensive Mercedes EQS. $50,000 MARKUP!
With Tesla, you can buy directly from them online. No hassles, no negotiation. I customized the car I wanted, made the $100 deposit (now it's $250), and waited until a car was available for me a few months later. It was easy, painless, albeit a bit different.
Charging infrastructure
This was the key decision for me. Tesla has a unique advantage in that it owns its supercharging network. Like Apple, Tesla controls the hardware and software stack, so charging at a supercharger is plug-and-play. It's a seamless experience with very rare hiccups. And as much as I want all EVs to become more mainstream and readily available in the US, that's going to be a difficult undertaking with the current charging infrastructure.
Non-Tesla charging... that's a different story. Rather than manufacturers (Ford, VW) owning and operating the chargers, they partner with companies like Electrify America and EVGO. And from what others have experienced, this just results in charging issues and stressful charging experiences.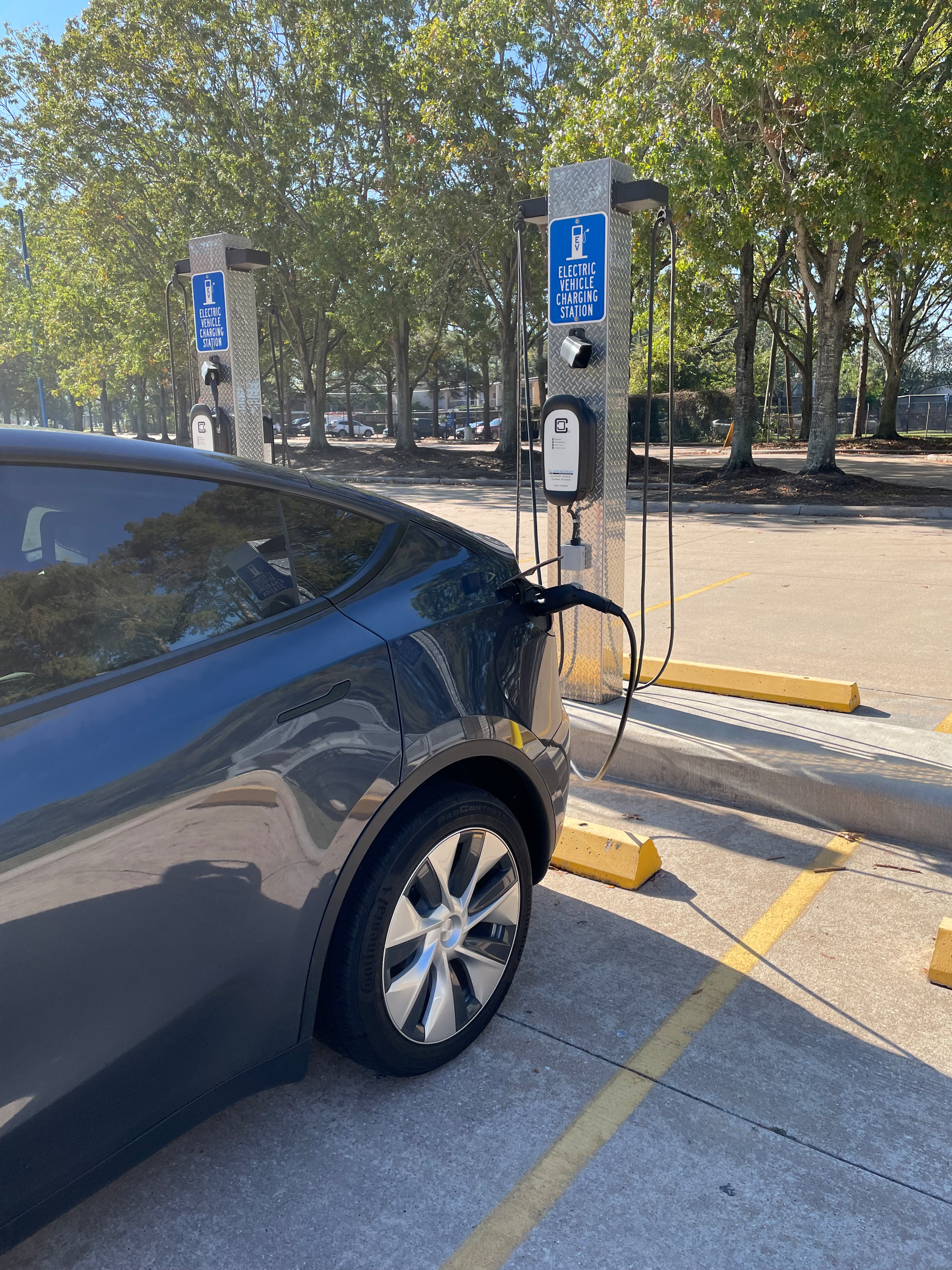 Charging Horror Story Examples
Kyle at Out of Spec Motoring documented a road trip in a Mustang Mach-E and ran into an issue after issue using Electrify America stations. The frustrating part? He could never nail down who was responsible for the issue. EA pointed the finger at Ford. Ford said it wasn't their problem. All of this just results in a stressful and crappy customer experience.
Finally, MKBHD did an experiment most people would probably be interested in. A 1000 mile road trip with 3 cars: a Tesla Model S, Ford Mustang Mach-E, and an ICE Audi Q5. Spoiler alert, they all made it but one car had to drive out of its way to another state to charge. It wasn't the Tesla.
Long story short? This is my first electric vehicle and I'm certain it won't be the last so I went with the option that provided the best value, user experience, and charging infrastructure right now. For me, that was the Tesla Model Y.
---
Resources for prospective EV owners
There's still a lot developing in the EV world and it's overwhelming trying to learn about the nuances. I'll leave some YouTube channels and accounts below that you can follow to learn at your own pace.
I'll admit, there is a lot to learn but once you make the purchase and take the first drive, you'll never look back.
Out of Spec Motoring has numerous channels and while they don't focus specifically on EVs, they are one of the channels that provide the most detailed and digestible information for prospective EV owners. My favorite videos are their EV road trips. They are typically longer but if you plan on road tripping in an EV, there's so much to learn from watching other people do it.
If you want to watch some EV road trips with humor, Gjeebs has plenty of helpful and educational videos as well. +1 for the laughs.
I consider Tom the uncle of EV YouTube. He's that really cool uncle that loves what he does and takes the time to explain everything clearly. I've learned a lot about charging watching his videos.
Inside EVs is a YouTube channel and website that focuses specifically on EVs. The YouTube channel frequently features Tom and Conor from Out of Spec. They have lots of reviews and long-form podcasts episodes that cover all you want to know about electric vehicles.