Hey friends!
We had a chilly weekend so it was an inside kind of weekend, which is why I wasn't able to get this out earlier. No worries, though! Because it's out now and that means I'm 3/3 in 2022. Progress! 📈
Hope you have a great week and enjoy some of my wins, favs, and super nerdy personal project updates.
-Chris
✅ Wins
Started reading my next book - I Will Teach You to Be Rich by Ramit Sethi. It's required reading if you're into the FIRE movement and so far I'm enjoying it. Ramit is straightforward and tells you what you'll get out of the book and what you won't. There are a lot of practical tips so if you're looking for guidance on how to start saving/investing, it's turning out to be a quick, informational read.
Creating a separate business checking account for my hobbies. While the immediate goal isn't to make money from my YouTube channel or blog, I found that separating money I spend on it has made me more intentional with how I approach writing, planning, and working on things creative endeavors. I transfer money weekly and now expenses like hosting, domain fees, etc. get deducted from there. Plus when money comes in (eventually), I'll have the banking stuff set up! Win-Win! I'm using an online bank called Novo and if you're interested in doing something similar, you can get $40 by using my referral code.
Built a cool play kitchen for Diego! I don't get a lot of time nowadays to build or make things, so I was excited to get some time to assemble this for him. He used it and made a mess and it was just as rewarding as it was stressful. I posted about it on Instagram if you want to see how it went 😂 I plan on modifying it to include a little electric water pump, cutting board, etc. Functional kitchen for the win! 👨🏼‍🍳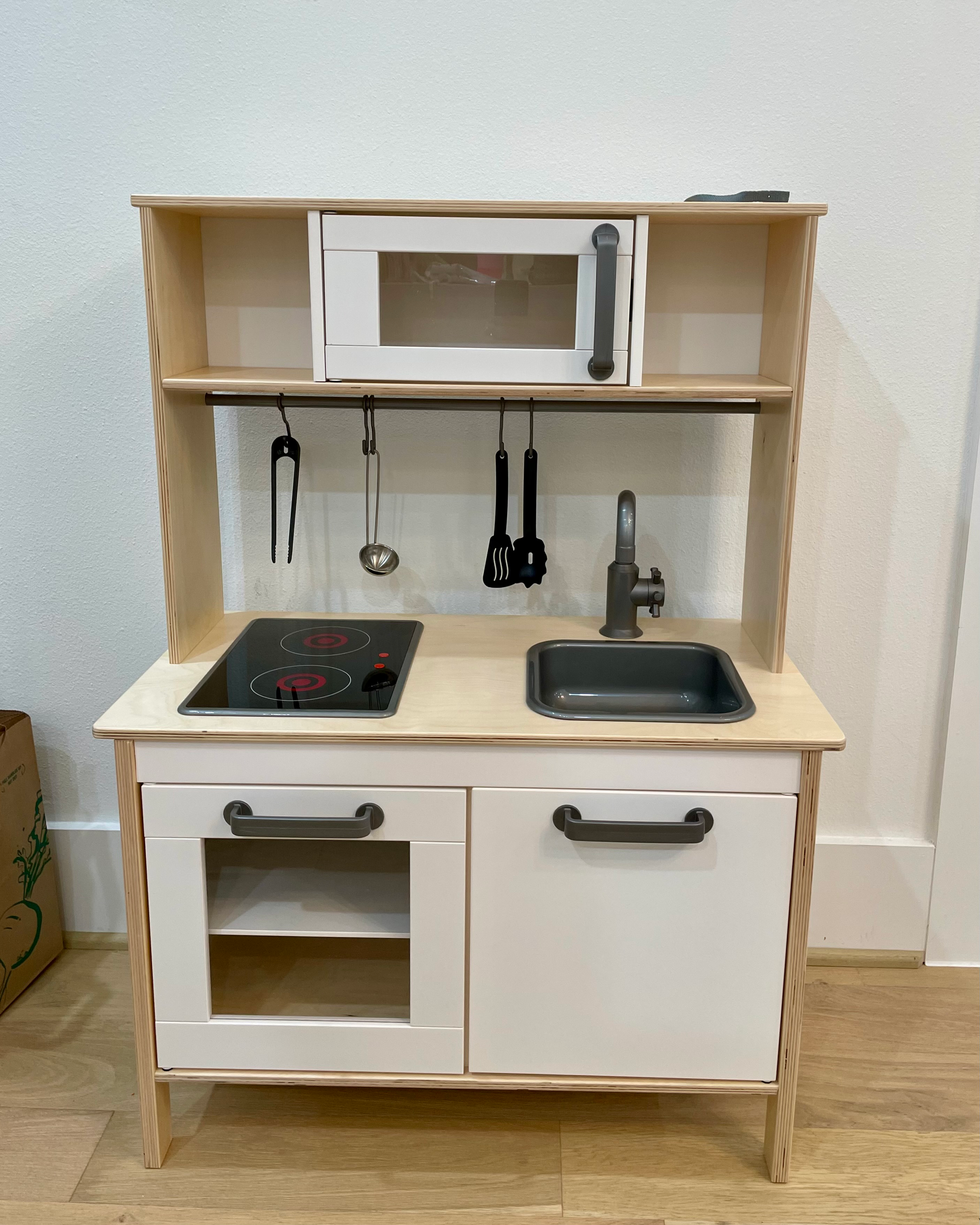 ❤️ This weeks' favorite things
Encanto - I watched it during the week with Diego and with Karla on the weekend. It's such a fun movie and the MUSIC. We Don't Talk About Bruno has been trending on YouTube for a while and I've been jamming to Surface Pressure. This song is literally about me 😭
Have you heard of the Lucid Air? It's a luxury electric vehicle ($100k+, so I won't be buying one lol) but InsideEVs was able to test it and confirm a range of 500 miles. 500 miles. That's huge for an EV. I'm excited about it and what it means for any future mid-size SUVs they come out with 👀
This week I learned about Ship 30 for 30. It's an online writing cohort-based course that aims to get you writing online in 30 days. I'm considering it, not because I see a future in writing, but as a way to help me organize and share my thoughts more strategically. Here's a tweet from the ship's "Captain." Kinda calls me out, but it's fine.
🤳 Creator inspo
Shout out to Laila for sharing this with me. Tala created an RFID music player - how insanely cool. I'll leave the TikTok below but this is my next project. I'll be doing something similar and even more cool, I think it's something I can build and share with Diego so he can play music he likes too :)
Thanks for sharing Laila!