🤖 Two useful ways to use ChatGPT at home and PKM for Accountants? 🧠
Discover practical ways to leverage generative AI tools like ChatGPT, Dall-E 2, and BingAI at home. From personalized meal planning with ChefGPT to creating unique digital prints with Dall-E 2, these tools simplify your life.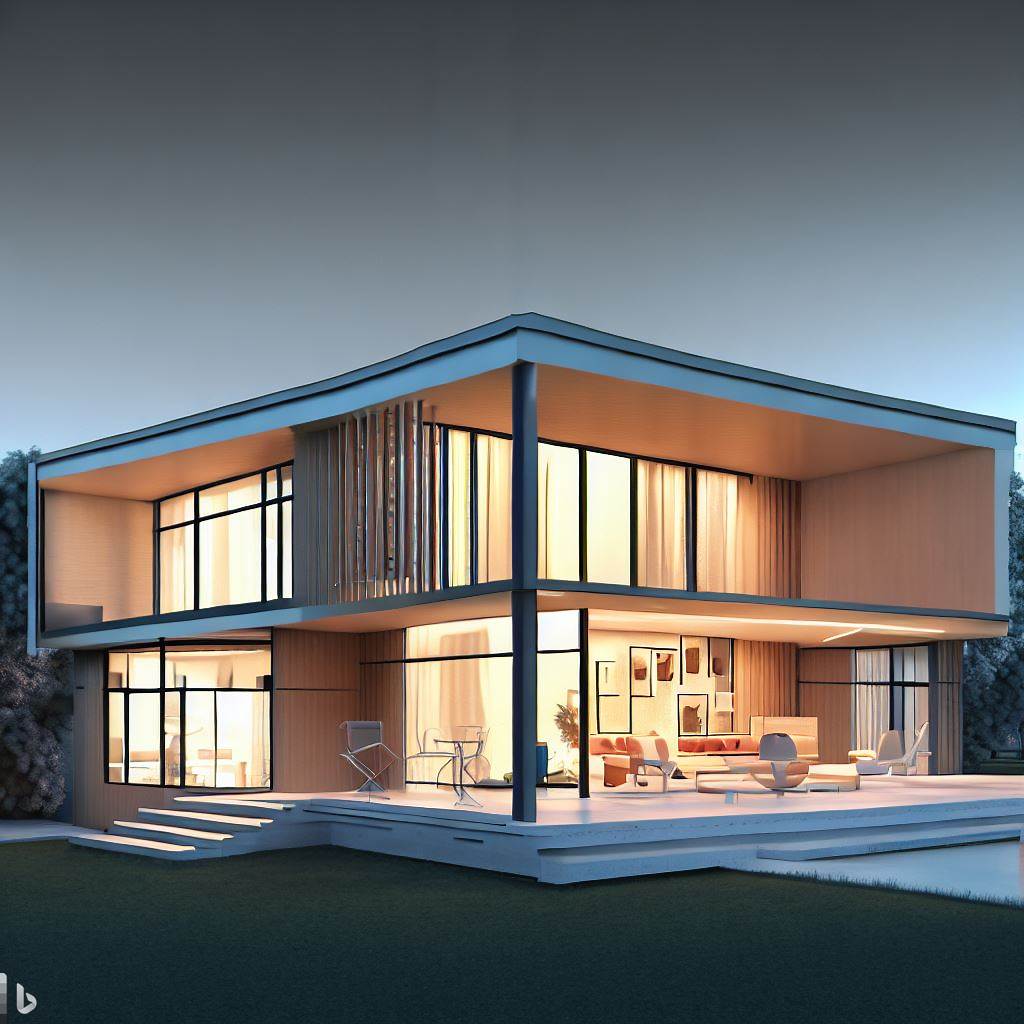 Hey there! It's been a rough week in the Huerta household. Little Diego blew chunks on his last day of day school on Friday, making this weekend the longest month ever. Kids are strange - they'll be super sick one minute and then find endless energy for the rest of the day... until they're sick again.
Anyway, back to the topic at hand: generative AI. I promise I'm not going to sell you a billion-dollar idea or a Twitter thread on 11 ways you can use generative AI to leave your full-time job and become a full-time solopreneur. But I have found practical ways to use generative AI tools like ChatGPT, Dall-E 2, and BingAI to make things easier at home.
In this week's newsletter:
👨🏼‍🍳 ChefGPT - Using ChatGPT to develop a meal plan for picky eaters
🖼 Dall- E to the wall-e - Using Dall-E to create some high-resolution digital prints for your home decor
🧠 BASB... for accountants? An idea that I'm hoping could turn into something
️If you missed last week's newsletter, check it out below and subscribe so you don't miss the next one!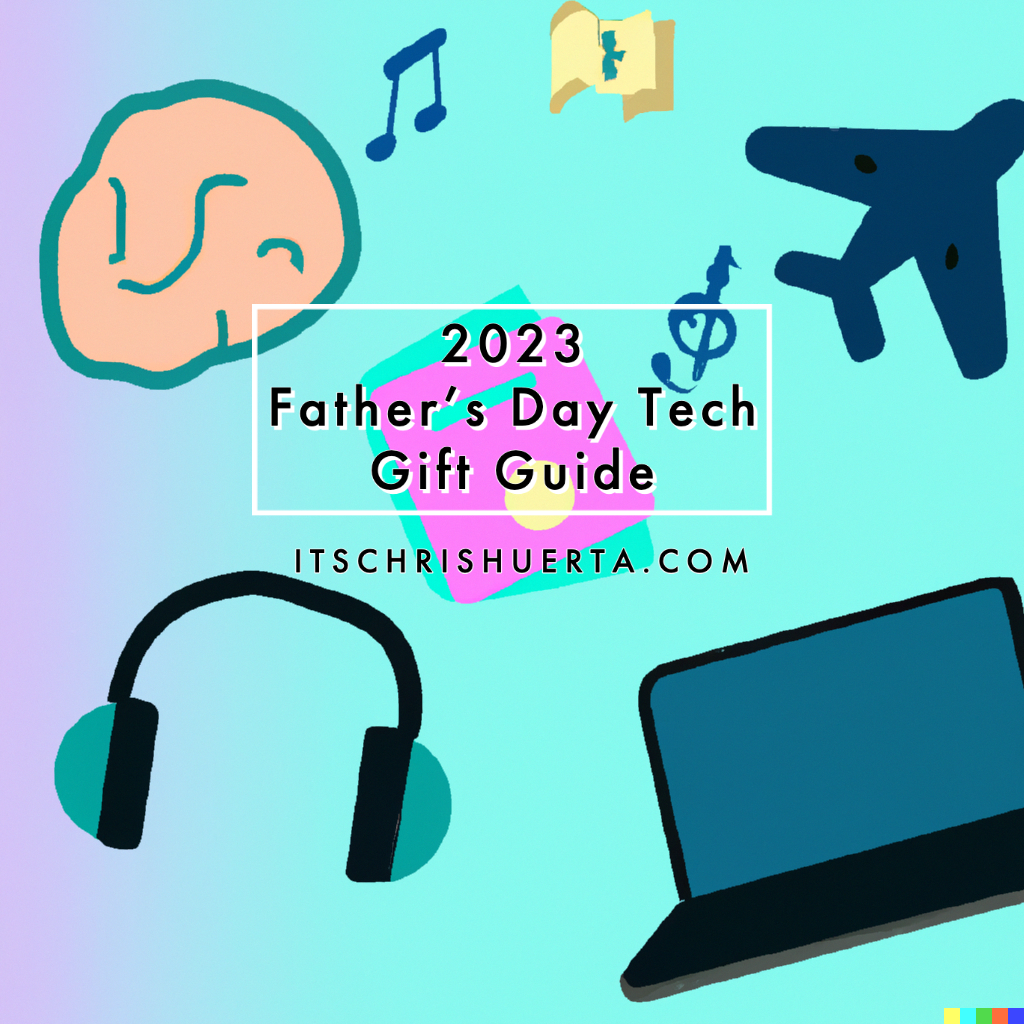 ---
Practical ways to use ChatGPT at home
Introducing, ChefGPT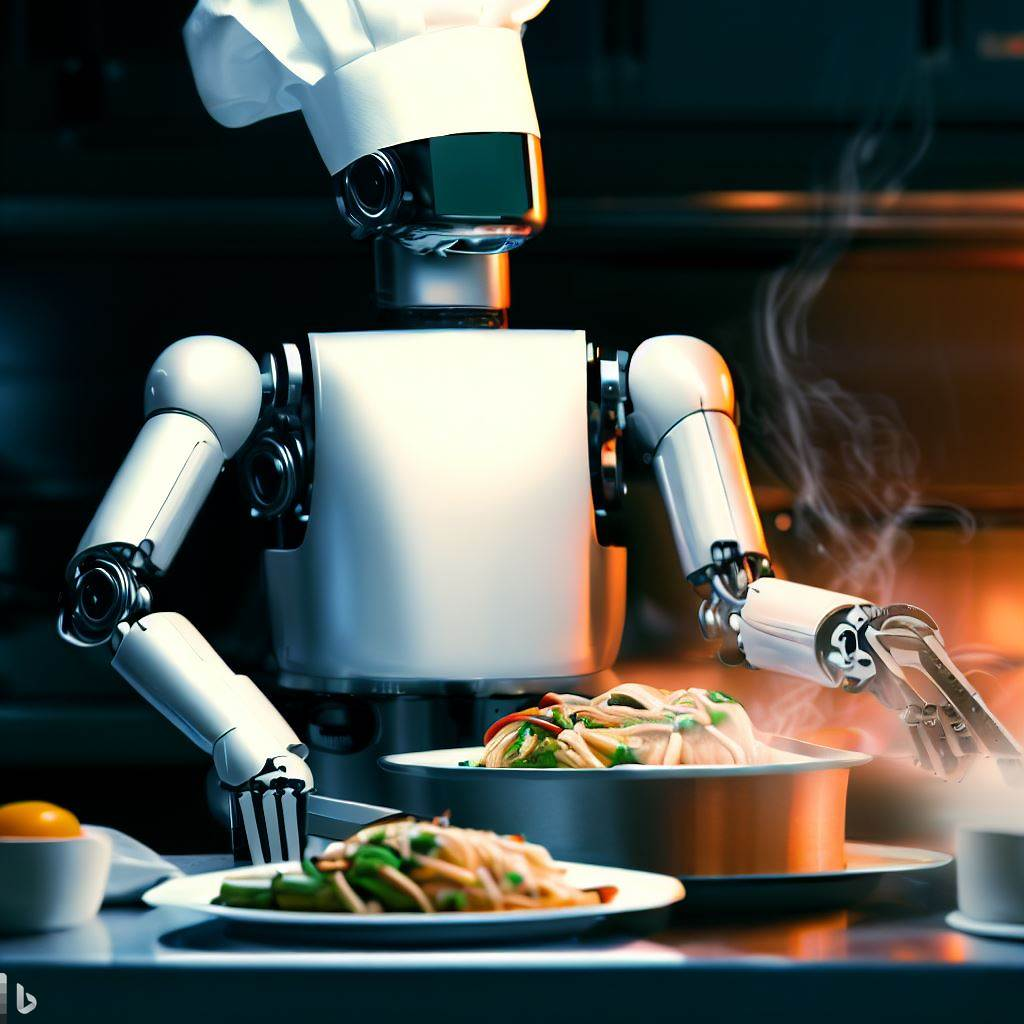 For real though, meal planning is hard. In the before times, I would dedicate an entire Sunday to meal prepping. I would buy chicken, salmon, and veggies from Costco and prepare the same meal in glass containers to get me through the week. That's not easy to do with a toddler.
That's where ChatGPT comes in. At first, I was a bit hesitant to ask a large language model to plan a week's worth of meals. So, I started small and asked for a sample meal plan. Pay close attention to how I structured the question. I didn't just say "Give me a meal plan for the week." Sure, that could work, but the answer would be pretty generic.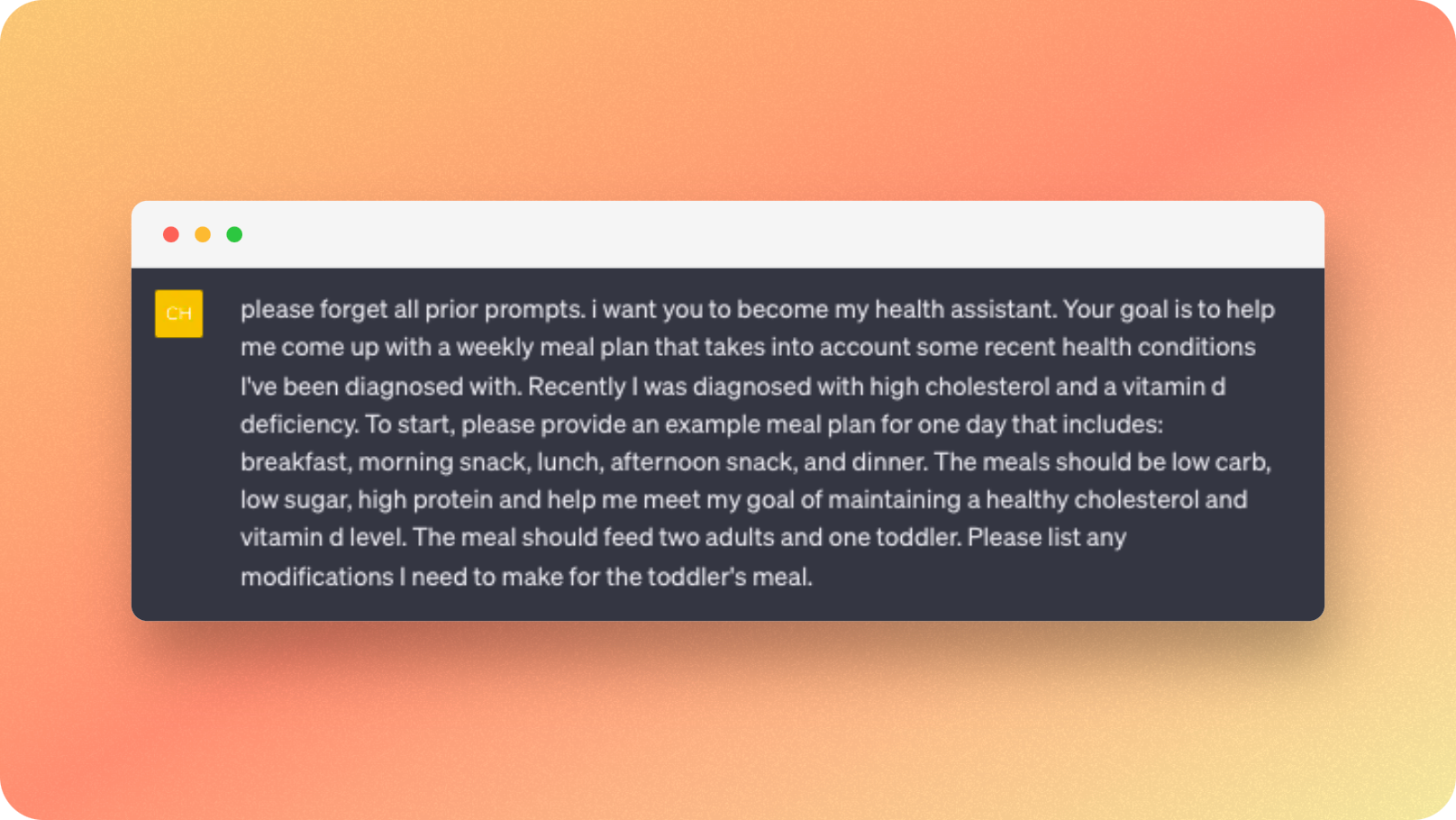 Without getting into prompt engineering 101, let's break down the prompt.
🏹🎯Give ChatGPT a role and a goal. The goal of ChatGPT isn't to get things right, it's to imitate and predict what you might want based on what you ask. In this case, I told it to become a health assistant and its goal is to create a monthly meal place that accounts for health conditions and a toddler.
📝 Specify the output. I specifically asked for a sample meal plan for one day that included 5 specific meals.
🚧 Set parameters. I specific the meals should be low carb, low sugar, high in protein, and should meet certain health goals. I also asked for modifications for my toddler.
The result? A pretty decent meal plan.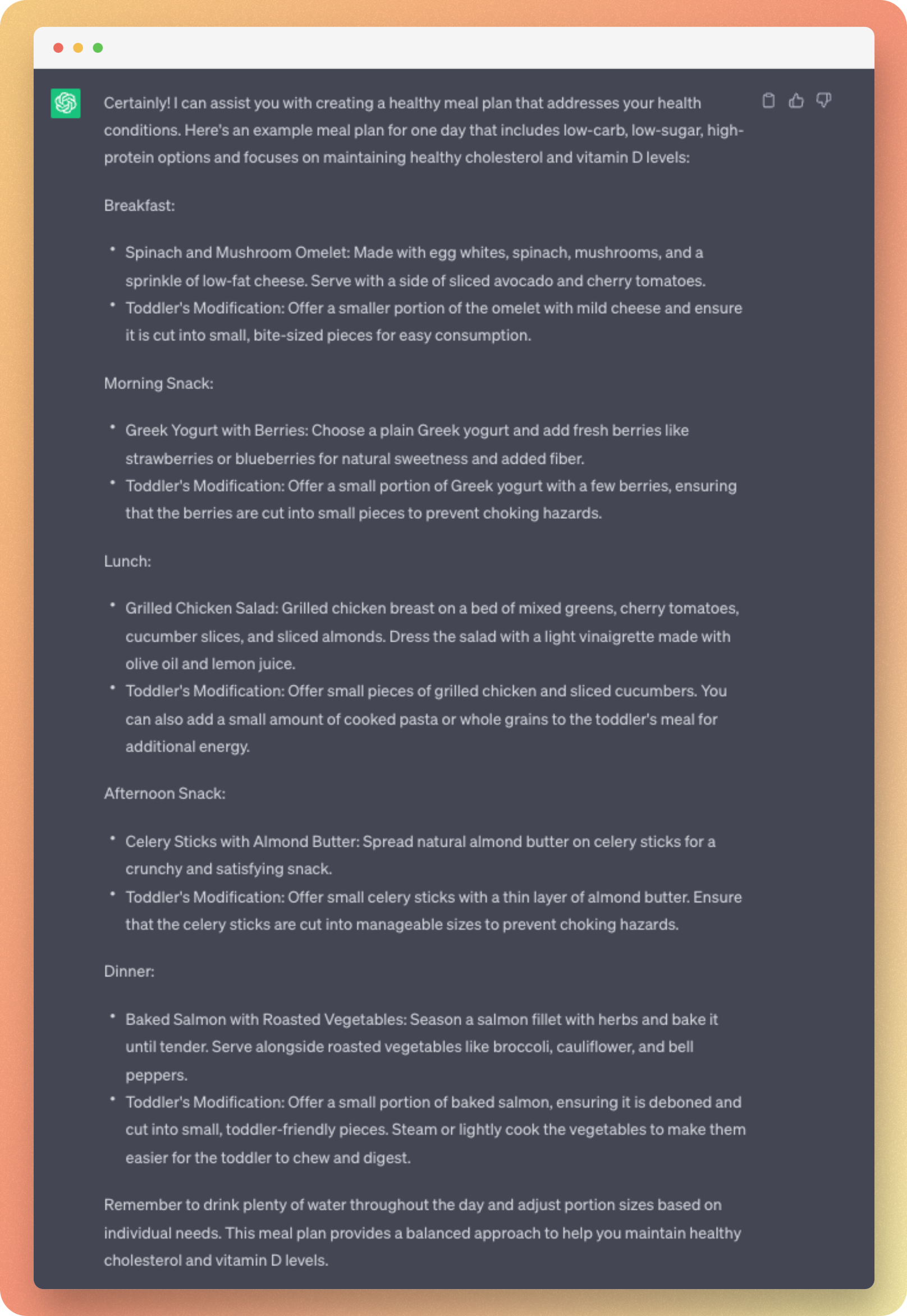 🗒️
Disclaimer: ChatGPT should not replace the advice of a medical professional. Although it created a meal plan based on my input, you should be mindful of how you use it and consult with the right people before making any big lifestyle changes.
I'm not saying ChatGPT is the end all, be all personal chef. But, you can't argue that it's not helpful. So whether you're asking for a complete meal plan that satisfies your picky eaters, or just trying to find a recipe that incorporates all the items in your fridge that are about to go bad, give it a shot. It might provide the help you wish you had and take something off (and on 🍛) your plate.
---
Using AI to... decorate your house?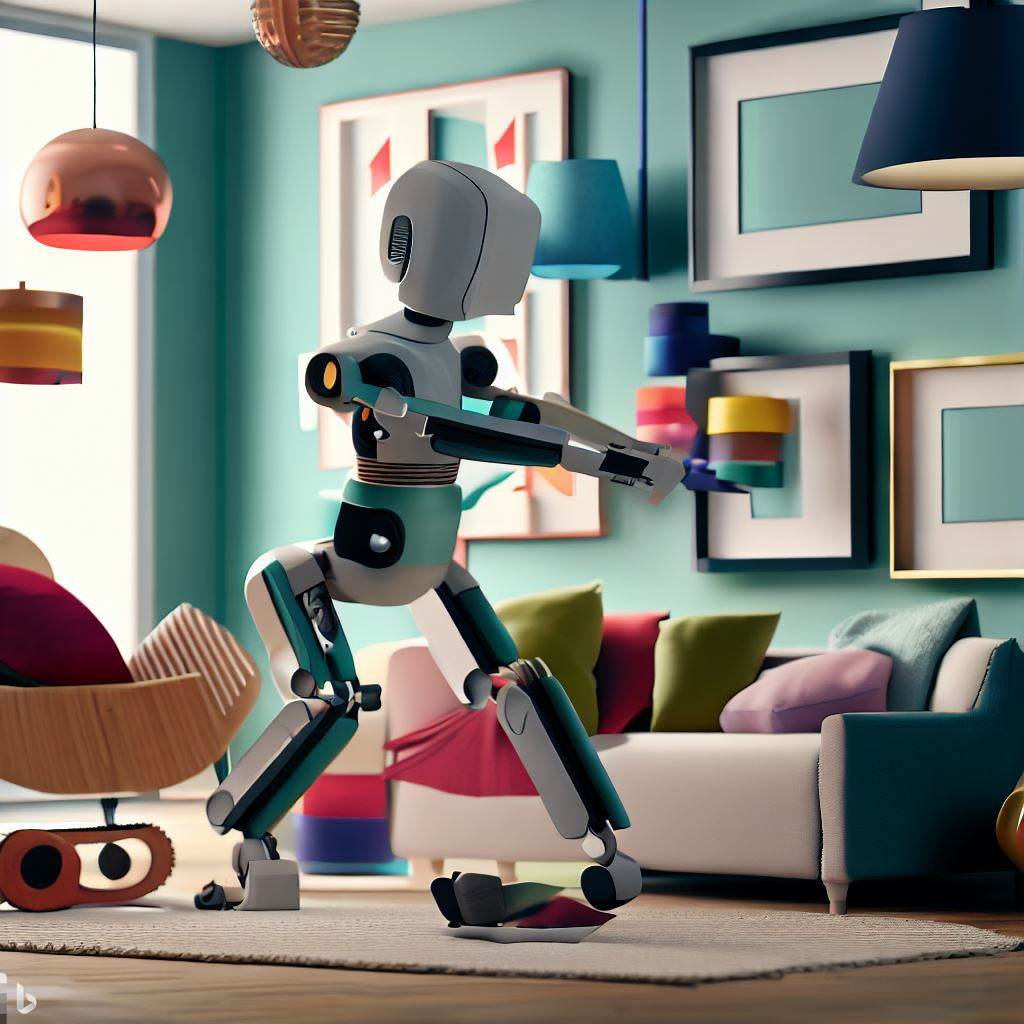 You might have heard of AI apps like Midjourney, Dall-E 2 and now BingAI that can create images based on prompts. While some people are using it to create images of the Pope wearing a puffy white coat, I've found it pretty useful for creating art. Maybe not art that you would buy at a gallery. But something comparable to the generic prints that you would find at Target.
Let me share some examples.
If you can't already tell, I'm a person who loves tech. I also like how a bright color looks when contrasted with a much darker color. What can I do with that?
BingAI: create an image with a techy workflow with a navy background and pink accents. Bing delivers...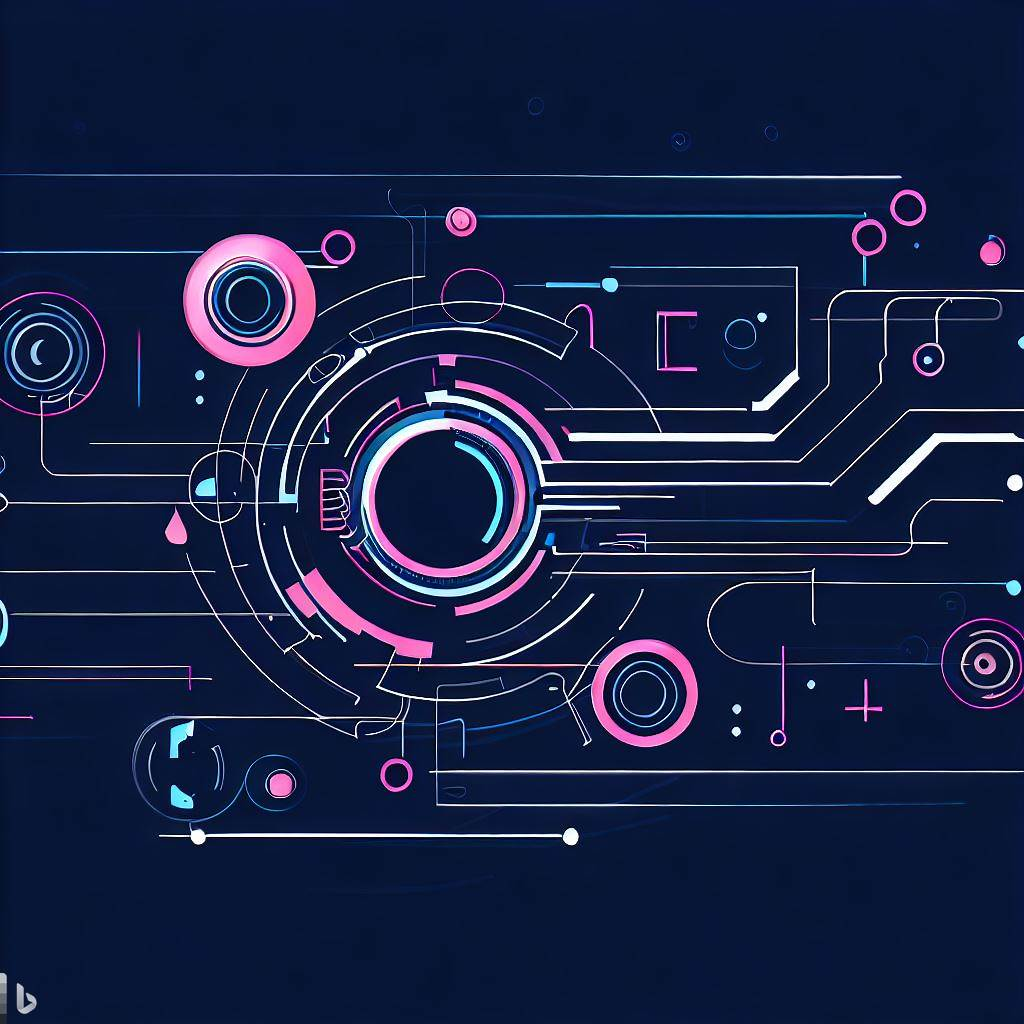 I think this looks neat. Maybe not ready to hang on the wall neat, but the fact that I could just enter text into a box and have a machine create a cool graphic is, well, cool!
So how about something more practical? We're decorating Diego's room and struggling to find the right prints for him. We want to include something space-themed, but also pastel-colored. What about... Abstract space art with pastel colors?
Dall-E 2 says...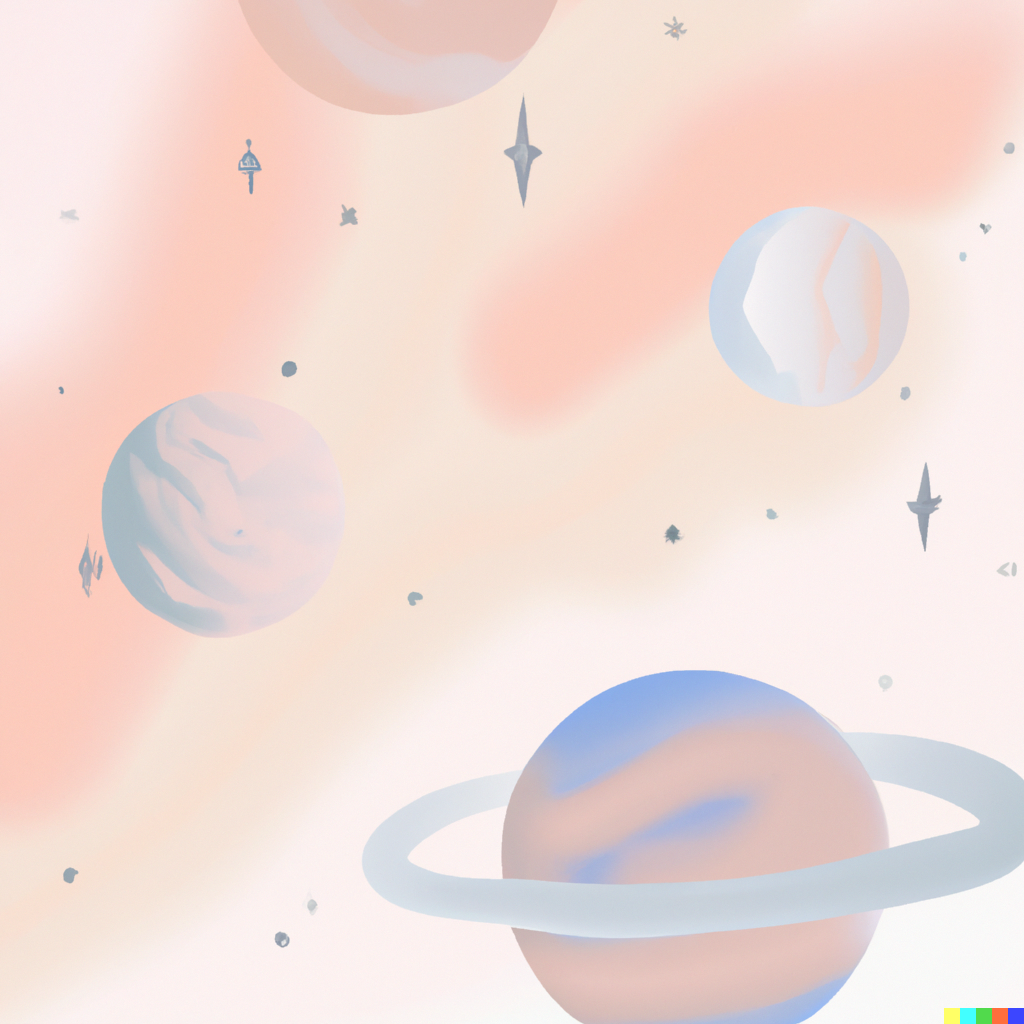 Pretty neat!
But what if I just want something familiar? I'm a fan of Washington State, Seattle, and Mt. Rainer. It'd be cool to get a one-of-a-kind portrait of Mt. Rainier. Let me ask Dall-E 2 for a landscape portrait of mt rainier in pastel colors.
Dall-E 2 says...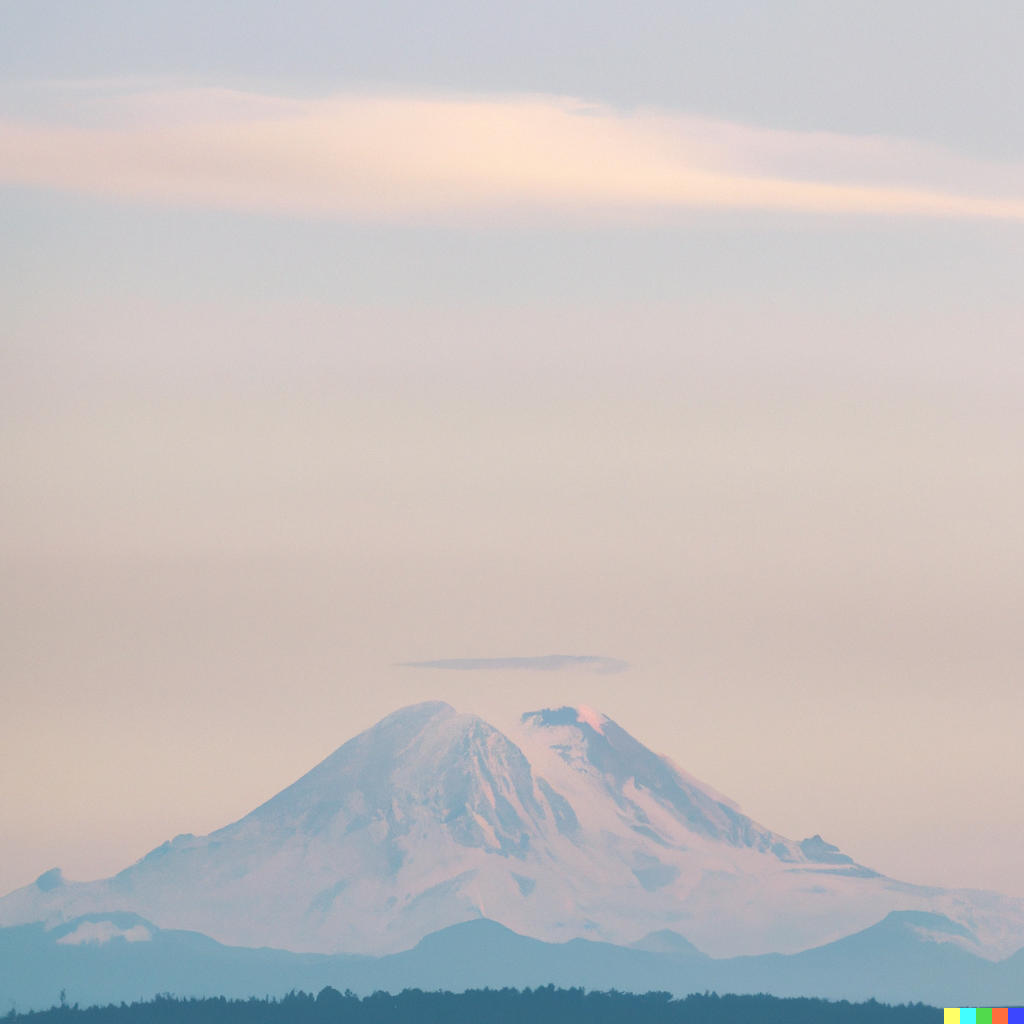 Now this is nice. This is something I might actually print and put somewhere around the house.
With the right prompt, you can get some pretty high-resolution images. I haven't gotten to that point yet, but if you check out the Dall-E gallery you'll quickly see some awesome things people have created.
I'm including a little gallery of the things I've been able to create.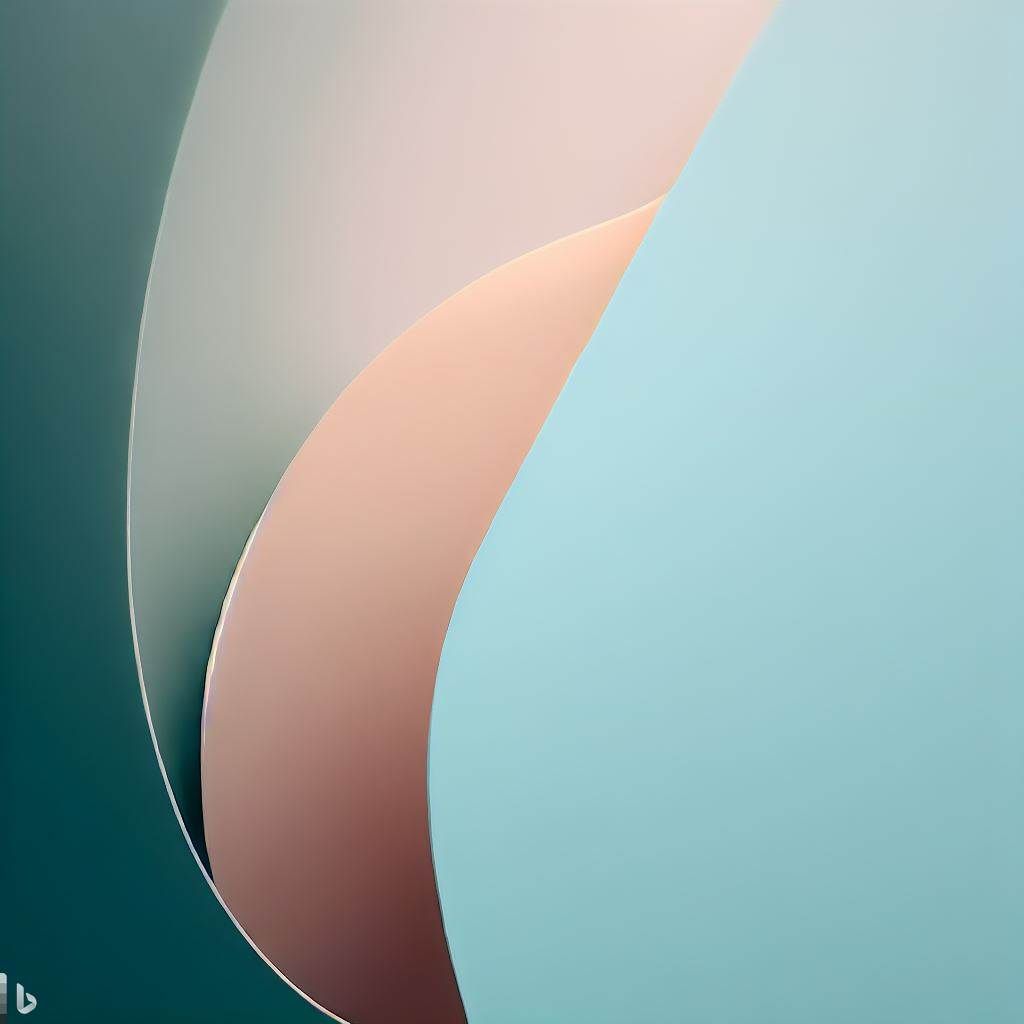 ---
🧠Building a Second Brain for Accountants?
I'm a big fan of Building a Second Brain, a personal knowledge management (PKM) framework created by Tiago Forte. It's gotten pretty popular over the last few years and Tiago even wrote a book about it. I've read it and highly recommend it PKM is a subject that interests you.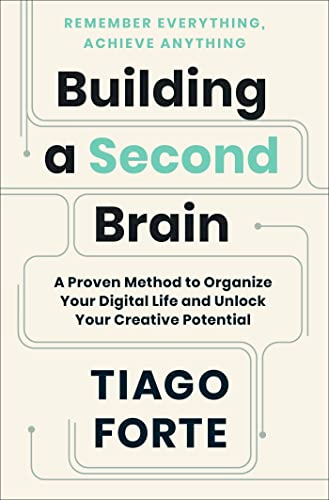 I've been on my PKM journey for years now. I even wrote a newsletter focused on how I was going to build my own operating system last year. It's coming along 😅
So riddle me this.
I come across this tweet from a fellow member of #taxtwitter asking about Readwise. Readwise, of course, is one of the many tools in a BASBer's arsenal of tools.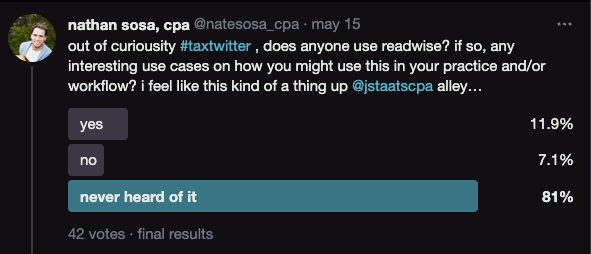 Building a Second Brain? Tax Twitter? Colliding?! You bet this got me excited. The thought that there are some of us who are accountants, CPAs, EAs consuming endless information and then attempting to organize and share it in some way that's useful. That got me excited! Excited enough to consider creating some BASB content specifically geared toward accountants.
Is that something you'd be into? If I'm being selfish, it's basically double-dipping. I get to spend more time in the apps I already love using, all while sharing content that is helpful to those in the accounting profession. Even if you're not an accountant, and believe me, I don't blame you, I feel like many of the concepts and learnings could be applied to just about anything.
Reply to this email and let me know what you think! If it's something you'd like more of, what exactly do you want to see? What apps? Use cases? How do you want to consume it? Posts? Videos?! 🤗
---
🔗
Affiliate link disclosure. Some of the links shared in this post are affiliate links, which means I get a commission if you choose to use them at no additional cost to you!
Thanks for making it this far! If you haven't subscribed, please do! And if you want to follow me on social media, well, I'm still one of those people on the blue bird app. Idk, but the purple elephant app didn't make sense and I can't seem to find anyone with an invite to the Blue Sky app. Email also works if you're into that.
Anyway, thanks and bye! 🤘🏽