My April 2020 Favorites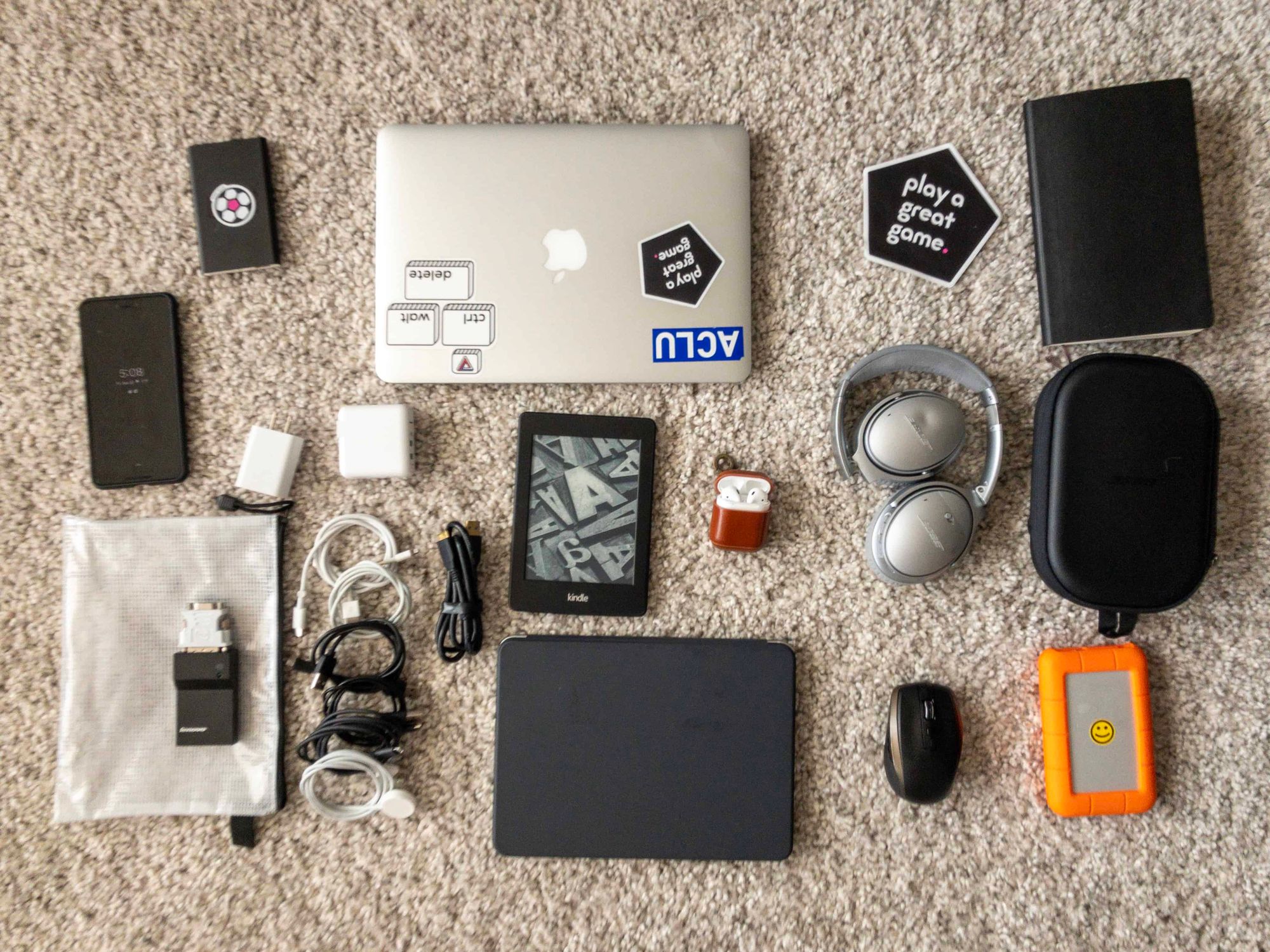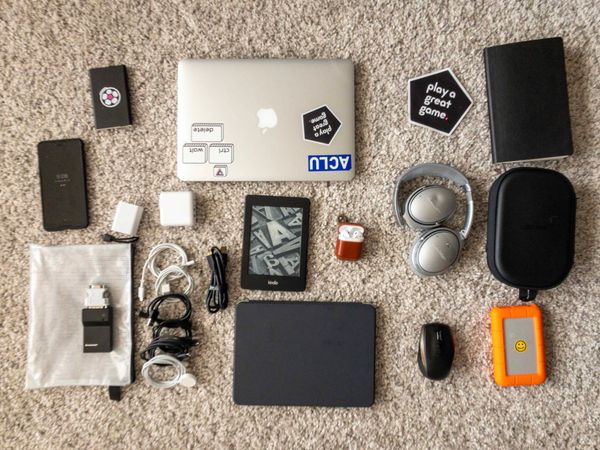 Welcome to my Monthly Favorites!
It's hard to find consistency when you work full time and try to maintain a blog and a YouTube channel. You know what is consistent? Months. They're going to come at you. If you weren't paying attention, we're in May now. Yeah, I thought yesterday was February still, too.
You know what else is consistent? Favorites! Regardless of how crappy things are, you're always going to like something.
And that's where this monthly favorites series comes in. Each month I'm going to share my favorite… things. Physical products, apps, YouTube channels, books, podcasts or other things that I thoroughly enjoyed and got some sort of value from.
I am by no means the first person to do this sort of video. I actually got the idea from Ali Abdaal. I really enjoy it and thought I could do the same but with my favorite items.
If you're more of a video person, I made a YouTube video on this as well! Otherwise, scroll on 🙂
https://youtu.be/6luapJuoZHk
Tech
Nintendo Switch – This has been key to passing time, playing online with friends and playing Mario Kart with Karla. When I'm playing alone I am usually playing Fifa, but if I'm playing with Karla and friends, we're typically playing Mario Kart, Mario Party or Smash Bros.
If you can find one, I would definitely recommend it.
FlexiSpot Standing Desk – I have never not regretted a purchase as much as I have with this desk. Does that make sense? No? Well, I love this desk and man is it coming in handy. I'm getting less use of it now that my wife is also working from home, so we know how that goes, but in the evenings and weekends you can find me at this desk sittin, standin, makin and creatin. The motorized legs are made by FlexiSpot and you can get the legs on their own and get your own table top. I have a basic Ikea table top and plan to get something nicer later on, but for now, this works. I reviewed the desk so if you're interested, you can watch/read my review. Be nice, it was one of my first videos…
A Smart Assistant – Being at home at the time means you might want to listen to music or catch up on the latest news. I've found it to be a lot easy and less time consuming to ask my smart assistants these times of things. Otherwise I end up picking up my phone and end up buried in social media.
I use both the Google Assistant and Amazon Alexa. If you're looking to just play some music and catch up on news, they're both great. The only thing is that only Alexa allows you to stream on Apple Music.
Smart Lights – I also use my smart assistant to control my lights. Now, if you're spending some time at home and want to change things up a bit, color changing light bulbs are a good way to do so. Changing colors is a great way to change the mood of a room and even changing the warmness of the white light makes a difference.
For instance, if I'm trying to wake up, I configured the lights to be pretty bright in the morning and when it's time for bed the lights get really warm.
Colored light bulbs can be expensive though, especially if you go with industry leaders like LIFX and Philips Hue but I've recently run into more affordable options that don't require the use of a hub.
I got these colored lights from Amazon and they've been working out great. They're compatible with my home assistants so I'm easily about to control them with my voice from anywhere in my apartment.
Personally, I would not deck your house with these. They're great starter bulbs, but if you are looking to invest in high quality bulbs, you can always count on LIFX and Hue.
The Apps
YNAB – I'm using YNAB to make sure I don't spend money during a time where most are trying to keep some cash in house. It's what I call a proactive budgeting app that puts you in control of your budget.
I like it better than Mint in that it's proactive. That is, I always check the app BEFORE I purchase something as opposed to Mint, which helps you categorize transactions after they happen.
If getting your finances in order is something you're interested in tackling as you #stayathome, check out YNAB. You get 34 days for free, access to a ton of free online courses and if you end up paying for the subscription, you can get your first month free using my referral link.
#NotSponsored but #DefinitelyRecommend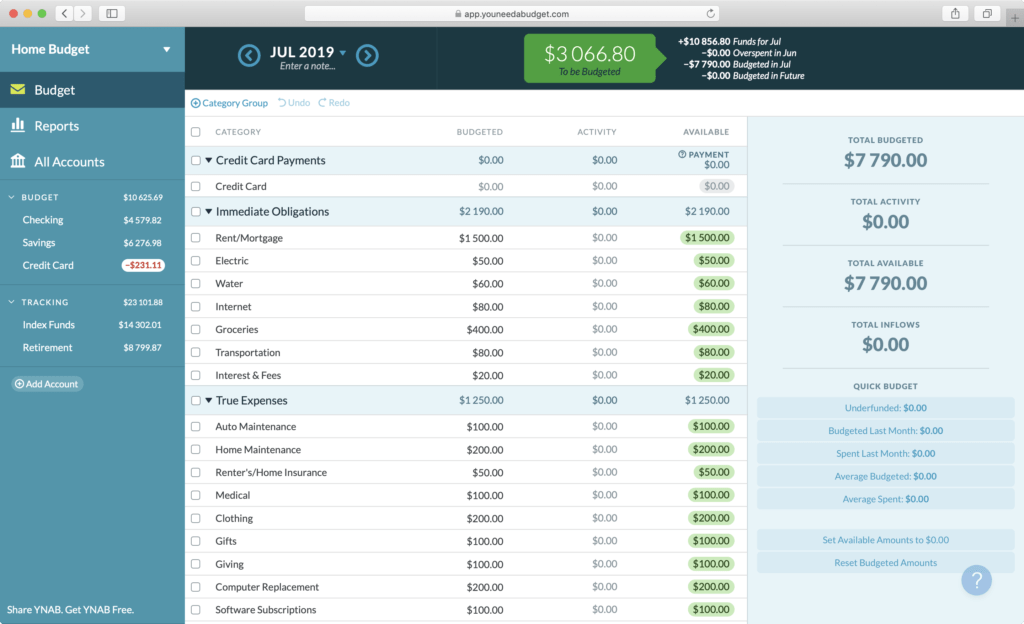 Privacy.com – Rounding out the apps is Privacy. It's a service that lets you create virtual credit cards for specific merchants. You can set transaction limits, either by transaction counts or amounts. You'd probably use this to make sure that Netflix doesn't charge you more than $10/month for example. or you could create specific credit cards with limits, say like Amazon.
This is also convenient since a lot of companies are offering free trials. Many times, companies will require a credit card number to start your trial. With Privacy, you can quickly create a virtual debit card number with a specific dollar limit for your specific trial and confidently move on with your life.
I just learned about it but I plan on switching the payment methods on a lot of my accounts just to ensure I get this security. If this sounds interesting to you, use my referral link for a $5 credit on your first purchase.
Cooking!
InstantPot – this thing has been a life saver. We have used it to make chili, pulled chicken and beef, steam veggies. It's one of the best kitchen purchases I've made, next to me $15 Mr. Coffee brewer (it's so smol). Since it's only my wife and I, we've found the 6QT version to be just right. It makes enough for us to have a meal and some leftovers and it's perfect if we're making something when we have friends coming over.
You can make just about anything in here and if you google a food you want to make + instant pot, you're sure to find a recipe.
Lastly, I wanted to cover to YouTube channels that made April meals a lot easier.
Bobby Parish @ FlavCity – I've been following Bobby's channel for almost two years now and he is killing it in the healthy food prep. He does a lot of keto/paleo receipts and is a wealth of knowledge when it comes to the quality of food and ingredients you use. He's super active on instagram and does a lot of live streams on YouTube. Check him out. I'm sure you'll learn something!
Jauja Cocina Mexicana – since we can't visit our parents or grandparents right now, we're missing out on some pretty good food. Luckily, we have Señora Janet from Jauja Cocina Mexicana! She makes some amazing traditional Mexican meals and we've taken this time at home as an opportunity to practice our Mexican meals. I'd say it's going preeeeeetty good considering there's rarely any left overs 🤤
https://www.youtube.com/watch?v=GG6lEOSlFdk
And that's all I got for this post.
Let me know what your favorite things in April were in the comments. Interested to see if you had any products, services, apps, books, podcasts, anything really, that are helping you pass the time.