Craft First Impressions - A Worthy Alternative to Notion and Bear?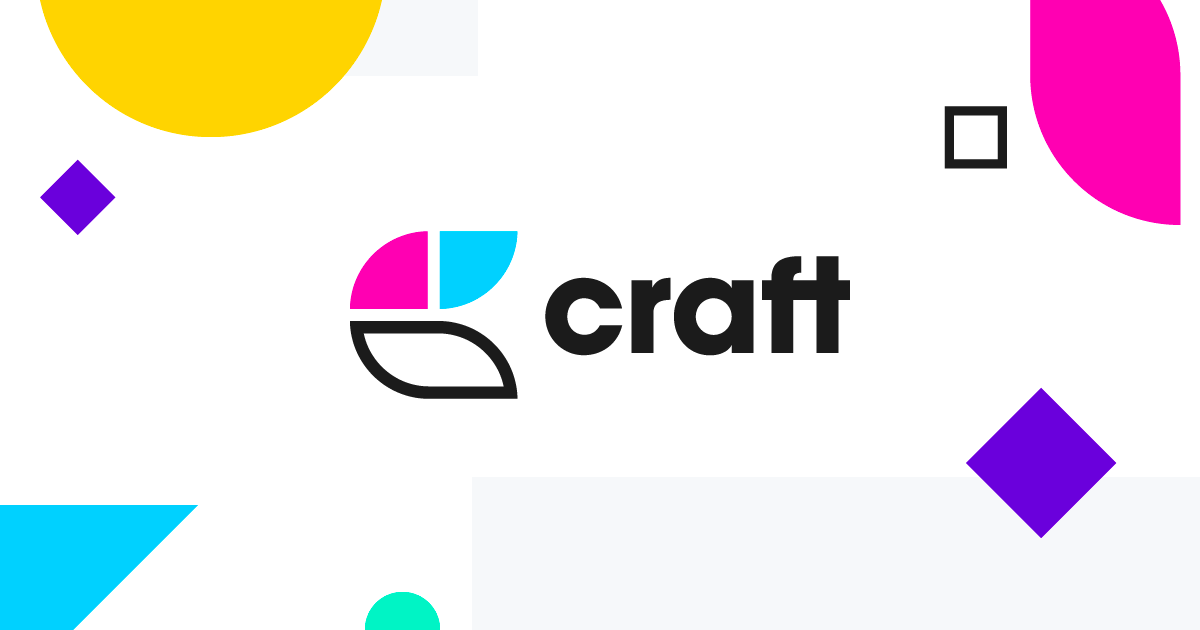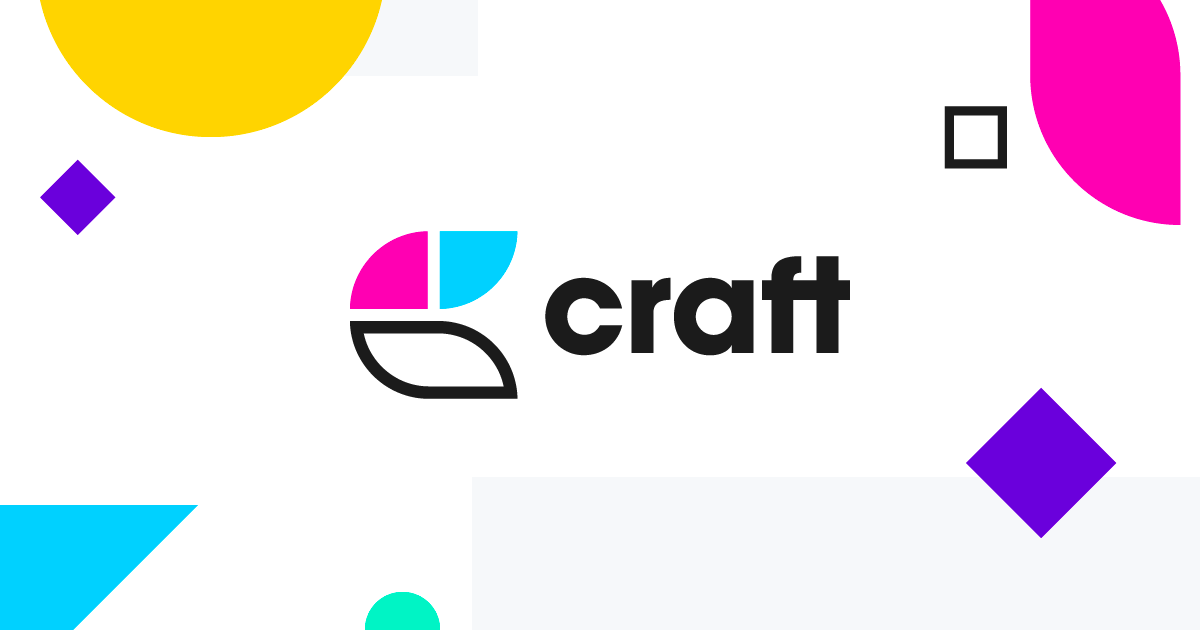 This post covers my first impressions of Craft on how it might be a worthy alternative to popular note-taking apps like Notion and Bear.
What is Craft?
Craft is a document creation app that is "built for digital devices" and lets you create beautifully designed documents that can be linked in aesthetically pleasing ways. If you're familiar with popular note-taking app Notion, you'll find yourself at home in Craft as it shares some features and functionality. However, give the app some time and you'll quickly notice that it is lacking in some areas.
More on that in a second.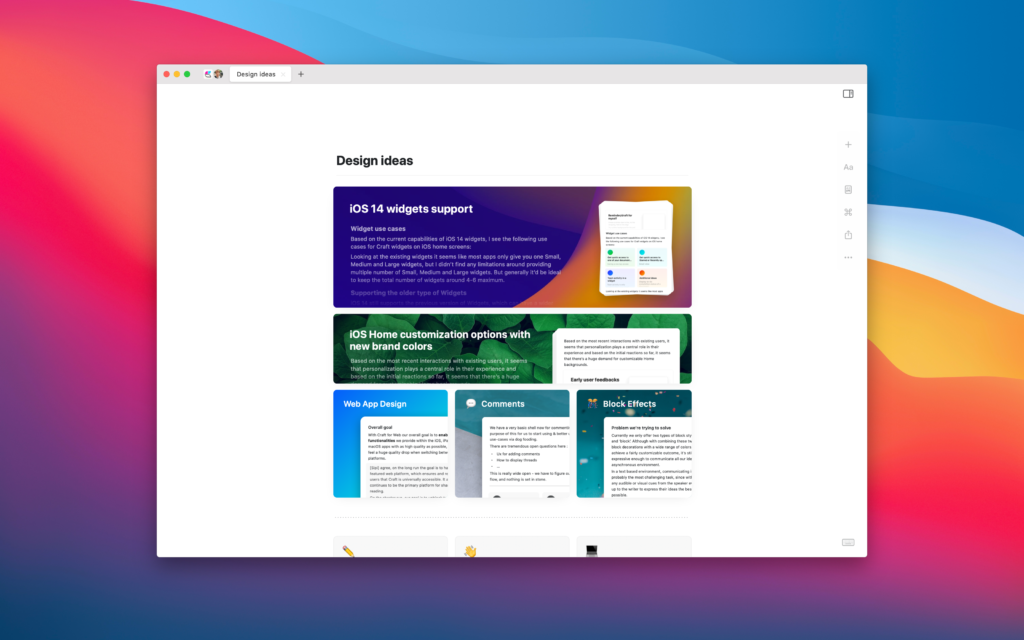 Where can I find Craft?
Craft is available on Mac and iOS devices and from my time using it on my MacBook Pro and iPad Pro + Magic Keyboard, I must admit the experience is very similar and the syncing is seamless. You know how there's some apps where the iPad version has 95% of the features/functionality of the desktop version? That's not the case here.
The app is available in the iOS and Mac app store.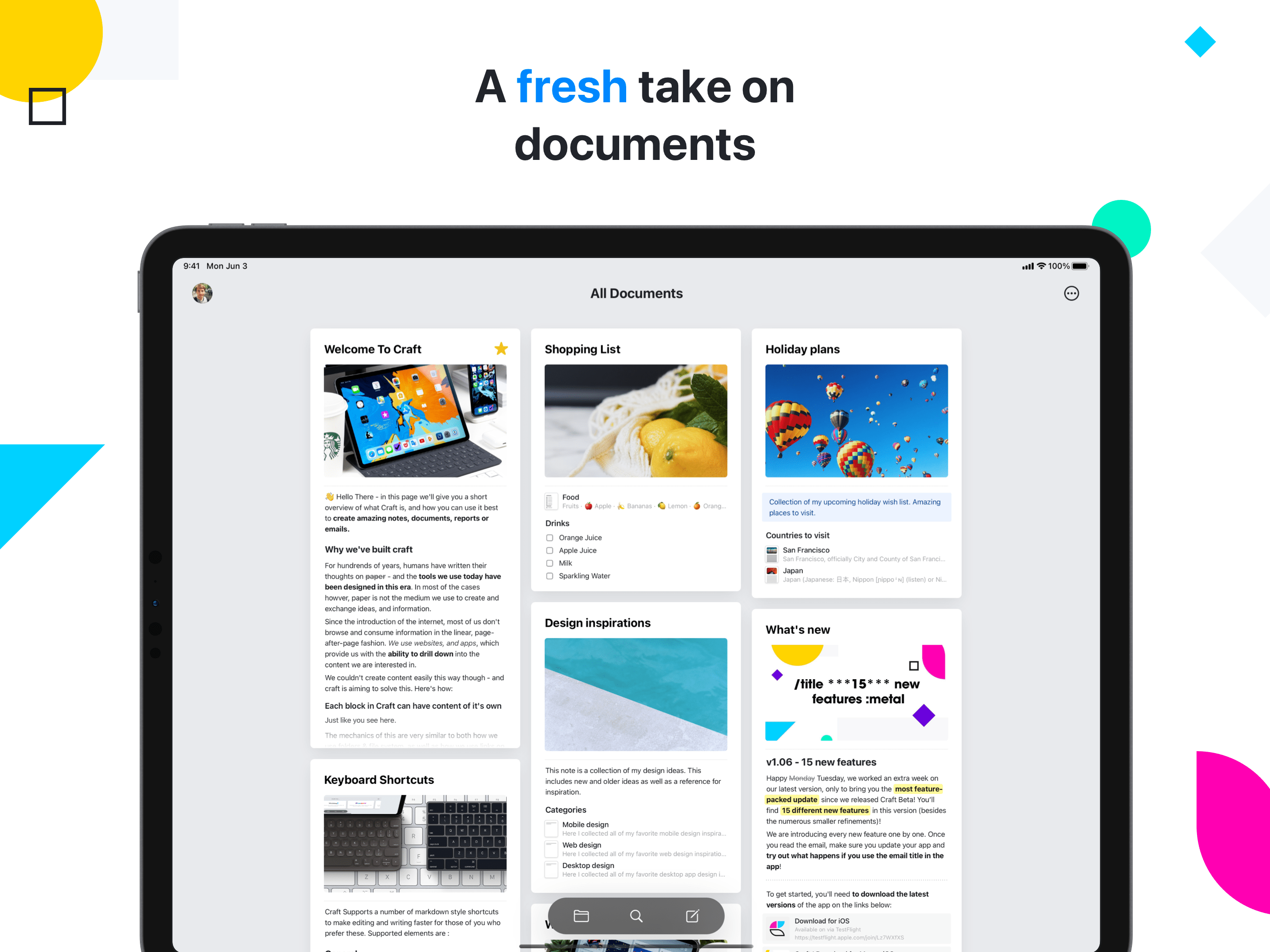 You can find more information on their site here. I also found a Reddit thread from November 30, 2020 where the product team answered some questions, including their reasoning behind putting certain features behind the paywall.
Cost
Like most software, it operates on a freemium model. The free version gives you 1000 blocks (similar to Notion), simple PDF export, the ability to sync across all devices (looking at your Evernote 👀) and inline markdown.

They also offer a professional plan for $4.99/month or $45/year with a Team version is coming soon.
If you're a student or teacher, you can get the professional plan for 50% off.
Here's a comparison of all the features that come under each tier.
A simpler, prettier version of Notion.
On the surface, this app looks a lot like Notion. The way you create pages, add different blocks and link pieces together is a similar experience. If you're a Notion user, you'll pick up using Craft pretty quick.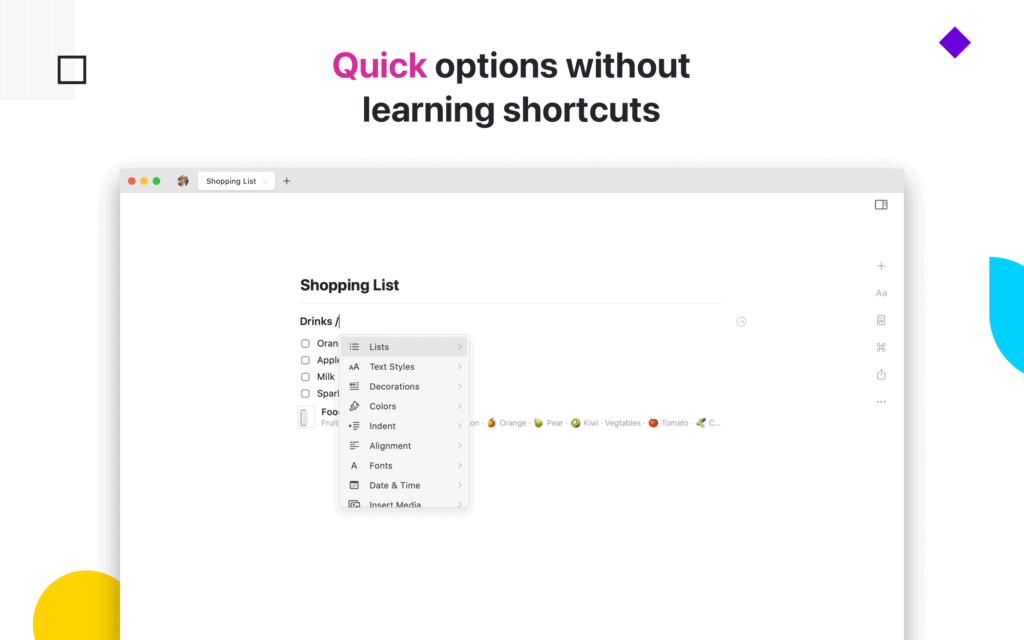 Cards are a visually pleasing way to link pages. Rather than hyper linking or creating a page within a page (like Notion), you can break up different portions of a document into cards, which then open a new page. The concept itself is not new, but it is a refreshing way of doing it.
Functionality wise it's still linking documents but I can see where the visual aspect might appeal to some people, especially if they're sharing documents with a team.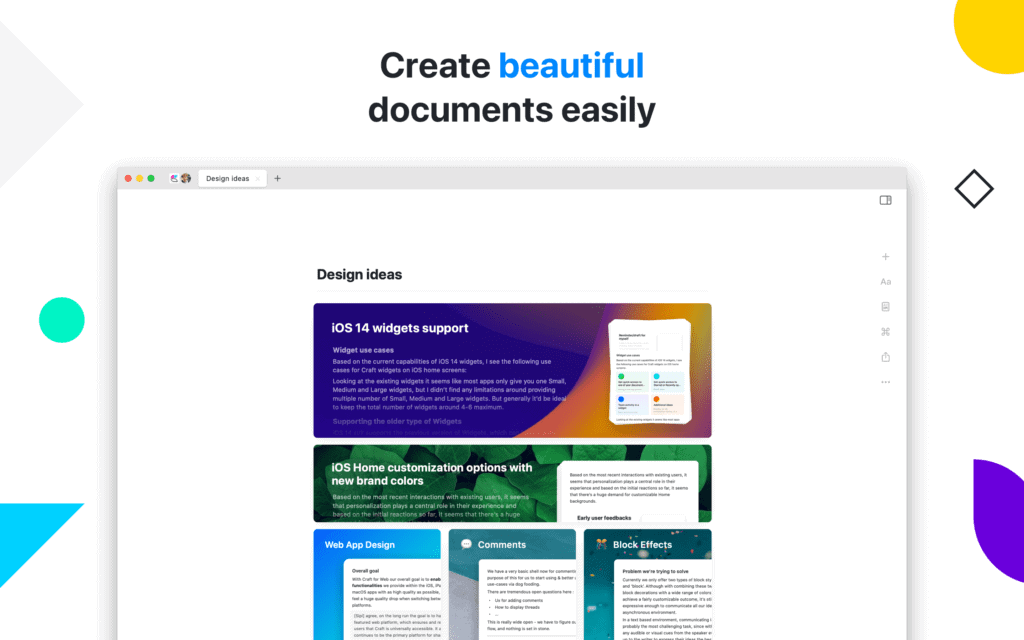 If you're looking to create tables, related databases and your own productivity hub and habit tracker, that's not available here. At least, not yet.
A step up from Bear
I love Bear. It's such a clean, minimal note taking up that has similar features to the other note taking apps I've mentioned. The only dislike I have with Bear is the actually what makes it such a great app: the markdown.
As someone who writes a lot of blog posts and uses these apps to organize my ideas, markdown started to feel cluttered. I much prefer apps like Notion and Craft where I can format pages in ways that make sense and then see the markdown if I need to.
I also like how I can use folders to organize my files. The tags in Bear worked at first but then they just started getting out of control.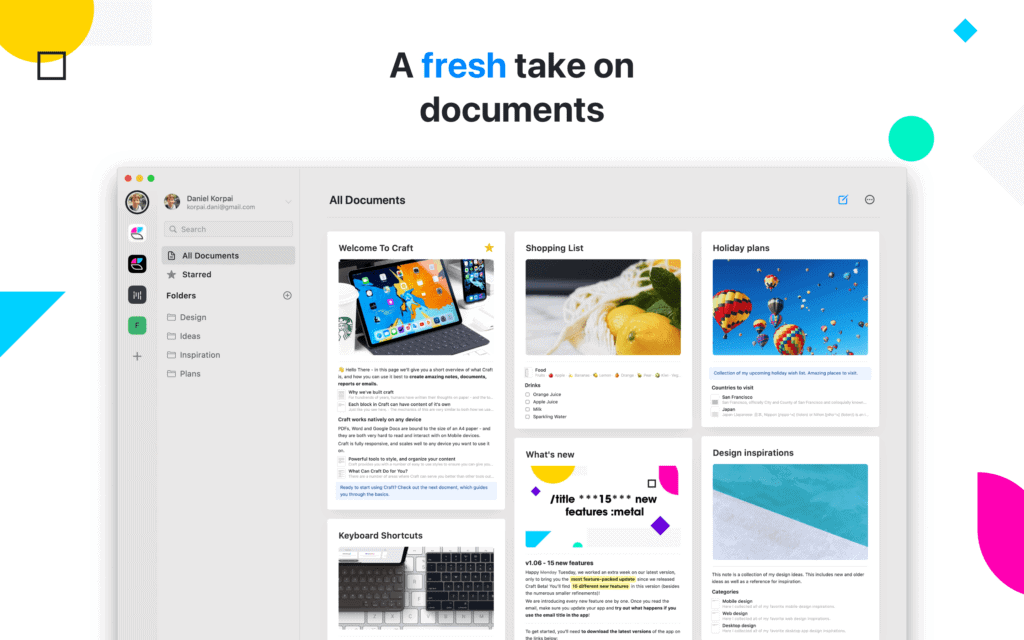 Some features are locked behind the paywall
And that's something that irks me. At least with Notion you are able to use a lot of the features with the free version. Bear is a paid app to start with.
With Craft, simple features like exporting in different formats, backlinking, in-document search and spell check are either limited or only available on the paid version.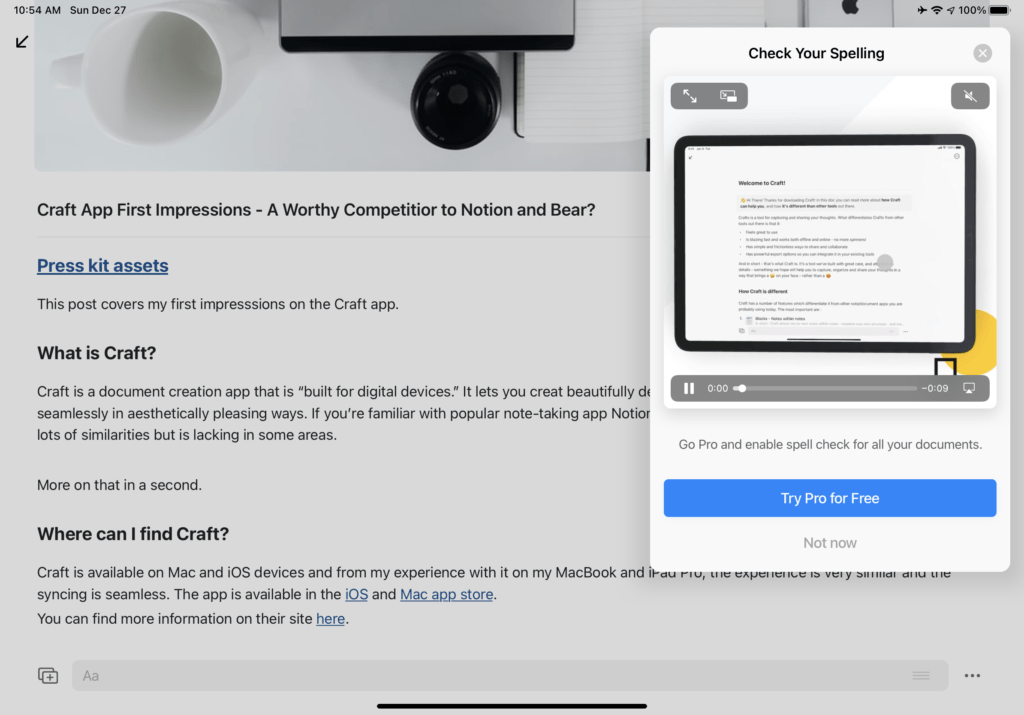 Who is the Craft app for?
That's a very good question. As of right now, I think it's a great alternative for a note-taking app like Bear. If you're a student, professional or just a note-taking person, this is a promising option.
I personally haven't used it enough to make use of all the cards and cool formatting option, but based on what I've seen from their website and how other creators are using it, there's some potential here.
I have used it to draft a few blog posts (including this one) and will be using the paid version for a few months to see if this app has potential.
Craft has listed a few use case examples. I've listed them down below in case you're interested to see how they see people using the app:
✅ the good
Despite my short time using the app, there are a lot of things I really like about it.
It's snappy. Maybe because it's a catalyst app that's built to run on MacOS and iOS.
It's fun to use. You see what you need on the screen and can tap for more. For me this means more writing and less distractions due to all the options on the screen.
Syncs are instant. You won't have to wait to pick up where you left off on another device, even on the free version.
❌ the meh
The good stuff is behind the paywall. If you want spell check, stats, search, you'll have to pay for the premium version.
It's expensive. At $45/year for the annual plan, it's more expensive than Bear. It's still a few dollars less expensive than Notion as well, but with way less functionality.
Some functionality is missing. It's not a 100% Notion replacement, but it does a lot of what Notion also does just a bit better, quicker and in a nicer way.
Conclusion
Overall, I think this is a healthy addition to the list of #productivity apps. It's a nice app to use and you can tell this app is designed for mobile based on the detail in the iOS, iPadOS and MacOS apps.
However, you can definitely tell that it's trying to do a lot at once. Craft is competing with the likes of Notion, Bear, Google Docs, Apple Notes, and Roam, to name a few. While Craft provides a better experience in some aspects, you'll quickly notice what you can (and cannot) do with the app, especially if you're using the free version.
I'm interested to try it out some more and see how it can work with or replace my existing apps.
Have you used the Craft app? Let me know what you think on Instagram and Twitter!
Want to read more?